Fusemachines Inc., the leading enterprise AI talent solutions provider, today announced that it has entered into a partnership with UK-based health technology company UpaCare Health.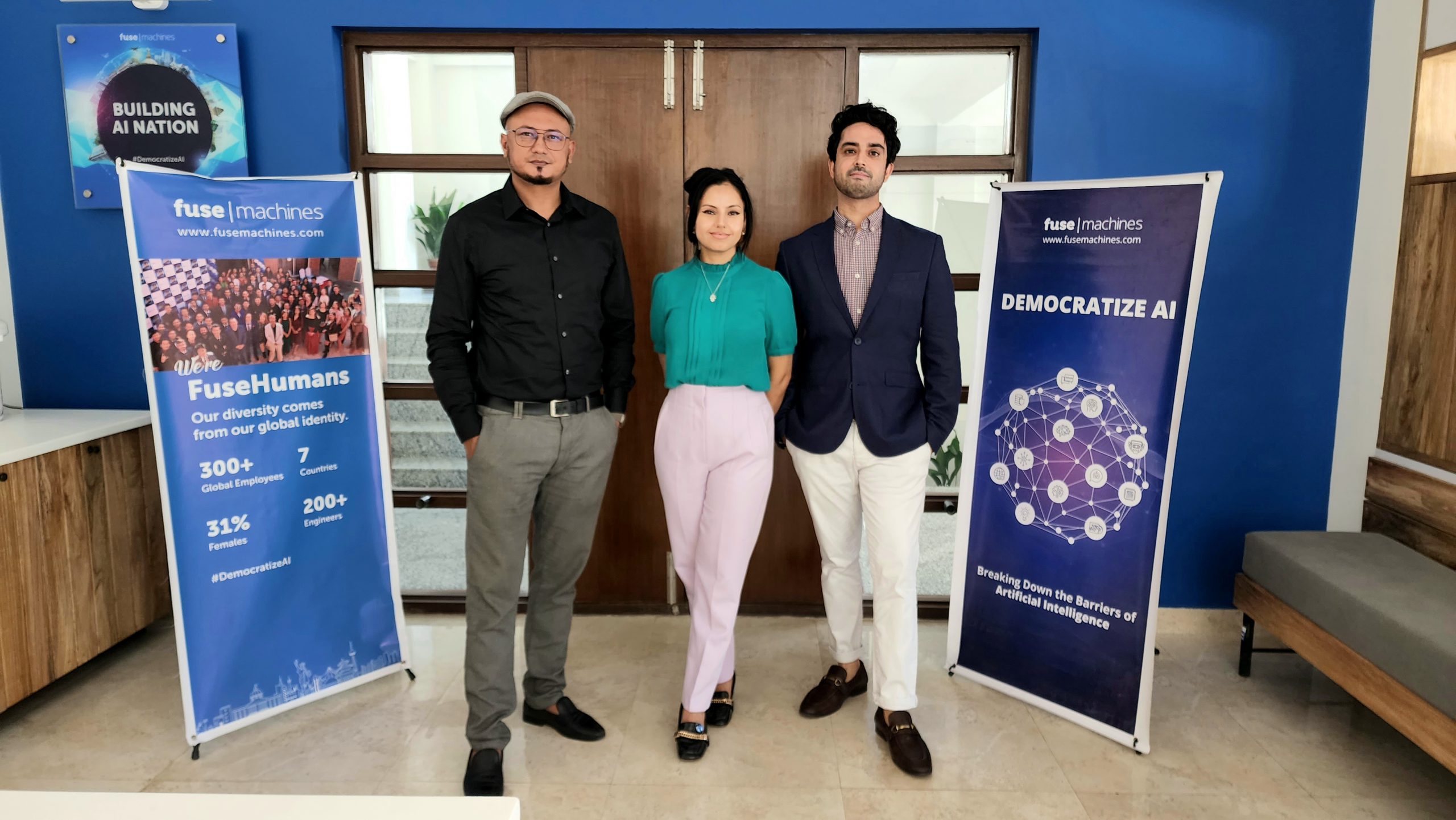 As part of the engagement, Fusemachines and UpaCare will collaborate on forming an interdisciplinary team from medicine and computer science to develop a comprehensive patient-centric, AI-powered digital health platform focused on improved health outcomes and patient-provider engagement as well as reduced disease burden.
The digital platform will include features that help patients and healthcare providers connect with each other, while providing an effective way to collect and manage patient data. In addition to electronic health records management, the platform will enable customized patient communications systems, cross-collaboration across health care providers, automated health visits and prescription planning, and more.
"Primary care, an integral part of community health, hinges on continued health promotion, chronic disease prevention and lifestyle management," said Dr. Sumitra Kafle, CEO and Co-Founder of UpaCare.
"Unfortunately, in Nepal and other South Asian communities, this subset of medicine remains an afterthought with minimal infrastructure. We want to change that by offering a robust tech-based platform that makes primary care equitable and accessible while elevating patient and healthcare provider interaction."
"AI and data are solving global issues, including healthcare needs in underserved markets," said Parag Shrestha, Managing Director, South Asia at Fusemachines.
"We are excited to work with UpaCare to realize our shared vision of improved primary care in Nepal and beyond through data-enabled health insights, automation and efficient interactions between patients and healthcare providers. We are equally excited to be at the forefront of tech-enabled change in healthcare."
Fusemachines CEO Sameer Maskey said, "We are thrilled that our partnership with UpaCare allows us to stay true to our mission to democratize AI and advance our social impact in underserved communities. We look forward to working with UpaCare to fulfill their vision of pushing the boundaries of primary healthcare in Nepal and other South Asian markets."
About Fusemachines
Founded in 2013 and headquartered in New York with operations across North and Latin America and Asia, Fusemachines is a provider of Enterprise AI talent solutions.
An early and active proponent of democratizing AI, we embody the idea that "talent is everywhere but opportunities are not." We, therefore, strive to make AI education and talent accessible globally. We do this by bringing high-quality, curated AI training programs to frontier markets and by empowering enterprises to unlock new AI-powered possibilities with the help of distributed AI teams.
Under the leadership of CEO Sameer Maskey, Ph.D., Adjunct Associate Professor at Columbia University, we have steadily helped large enterprises build AI Teams, upskill their employees and advance their digital transformation agendas through our training and talent platforms. For more information, visit  www.fusemachines.com
About UpaCare Health
Headquartered in England and founded by Dr. Sumitra Kafle and Dr. Navdeep Nath,  UpaCare Health is committed to leveraging the power of technology and healthcare to address geographic and socio-economic barriers to quality healthcare. Dr. Kafle and Dr. Nath are medical graduates of the University of Bristol, England with combined experience of 17 years in the National Health Service. For more information on how UpaCare is unlocking equitable, accessible and quality healthcare, visit www.upacare.com.
(Press Release)
ALSO READ: BREAKING: Samsung Electronics to Set up Television Factory in Nepal