Fusemachines is an international tech company which gives AI-as-a-Service to organizations that recognize the importance and potential of AI. In layman terms, they help their customers identify the right problems, create AI solutions, and make their company AI-enabled. They have offices in USA, Canada, Dominican Republic, and Nepal.
Fusemachines has been organizing this AI fellowship program regularly for two years now. They are continuing the program for the 3rd time this year.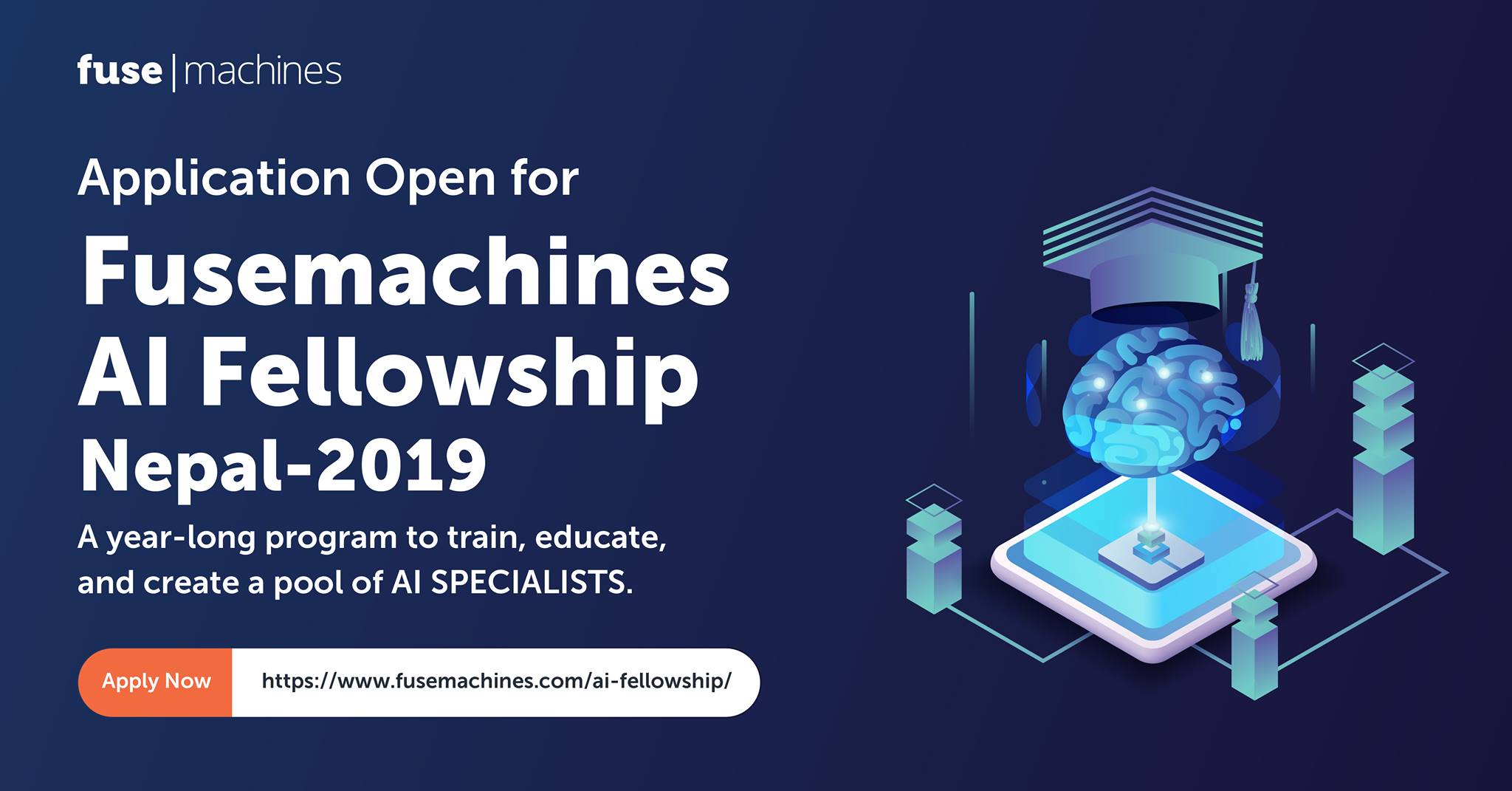 What is Fusemachines AI Fellowship?
The Fusemachines AI Fellowship is a one-year long fellowship program that aims to turn maths/programming students into Machine Learning engineers. Participants get hands-on experience in a wide range of AI techniques from machine translation to robotics. They are encouraged to develop projects of their own, leveraging the high potential of Artificial Intelligence to address real-life situations and social issues.
Interested students should know that this is a one year program made of 4 courses. Each course takes 3 months to complete. Candidates should be seniors or college grads from Computer Science or Applied Mathematics streams with some programming experience. They should be able to commit 20 hours per week and have access to a laptop. The candidates will be selected based on their resume, past projects, reference check and interview with our team.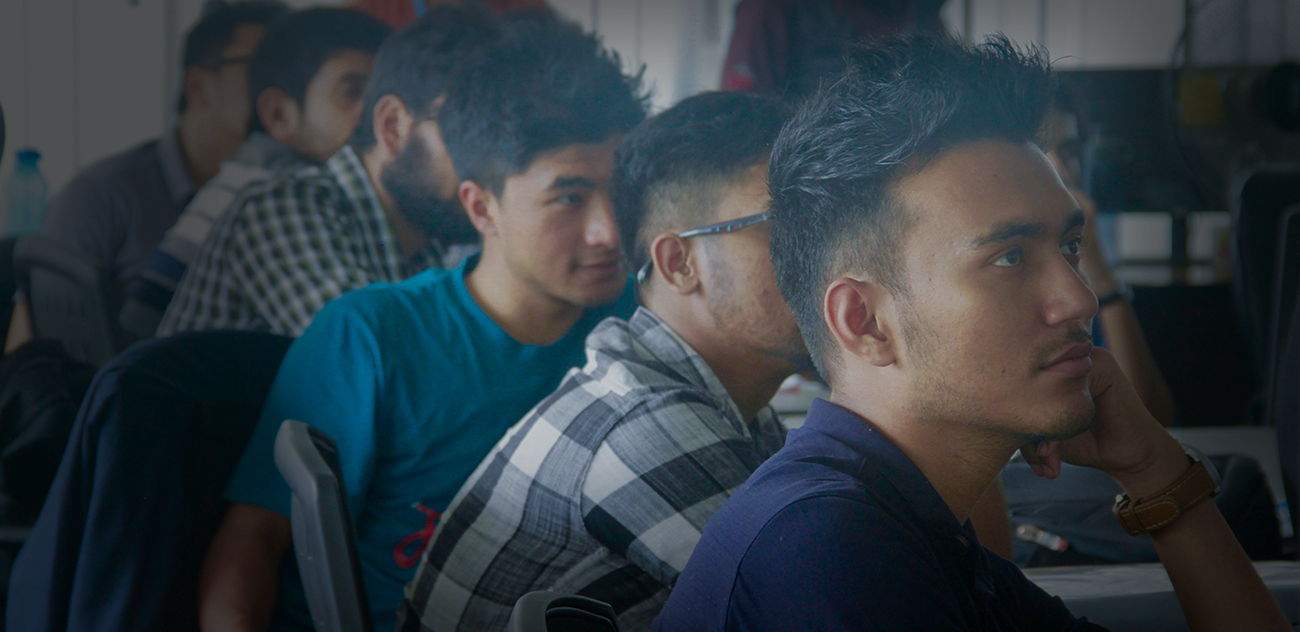 Candidates will be developing skills in various domains including Building intelligent agents (search, games, logic, constraint satisfaction problems), Machine Learning algorithms, Applications of AI (Natural Language Processing, Robotics/Computer Vision).
After a selective vetting process, successful applicants are paired with in-house mentors. One of the goals of the AI fellowship is to close the opportunity gap by giving access to AI education to students in developing countries or from low-income communities. With a combination of online courses and some on-site training, students who complete the program are equipped to be a leader in AI.
Benefits of Fusemachines AI Fellowship Program
Here is the list of concrete benefits of this program:
Guidance and mentorship from Al experts with industry knowledge.

Tuition-free program with access to academic and professional opportunities in the field.

Opportunity to develop applications of Al that address real-world problems in healthcare, mobility communications.

Join a global network of fellows and Al practitioners.

Obtain a MicroMasters from Columbia University, and become eligible for credits towards the Master's degree in Computer Science.
If you want to learn more about the impacts the program has had on people's lives and the community, check out the Fusemachines blog. If you are eligible and are thinking of applying (I think you definitely should), you can apply for the program by filling out this form.
However, if you still need more information about the program, head over to the fellowship's site.
Featured video from TechLekh
Xiaomi 12 Pro Unboxing & Impressions नेपालीमा