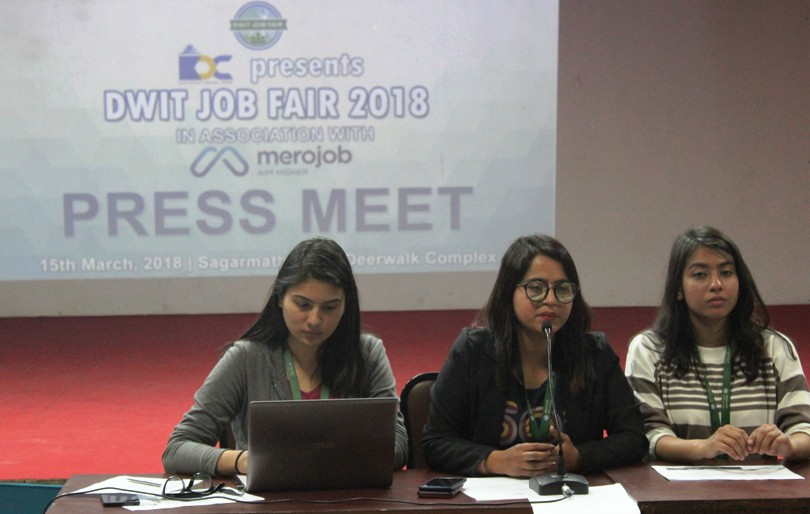 Deerwalk Institute of Technology (DWIT) is organizing the second edition of DWIT Job Fair on March 23 titled KDC presents DWIT Job Fair in association with Merojob.
The Details:
In a press meet conducted by the college on March 15, the job fair organizing committee discussed the event details with the press.
The first edition of the job fair that was held in 2017 boasts over 1200 participants interviewing for 18 companies.
The committee, composed mostly of students, shared that this year there shall be 20+ companies participating in the event. The event will have both established companies as well as startups.
There will be on the spot job interviews, placement tests and workshops to fulfill the resource needs of the companies by providing placement opportunities in the form of internships as well as both full and part-time job offers.
While people are welcome on the stop for the event, registered participants will be given priority.
Event Details
When: March 23
Where: Deerwalk Complex, Sifal, Kathmandu
Time: 11 AM – 5 PM