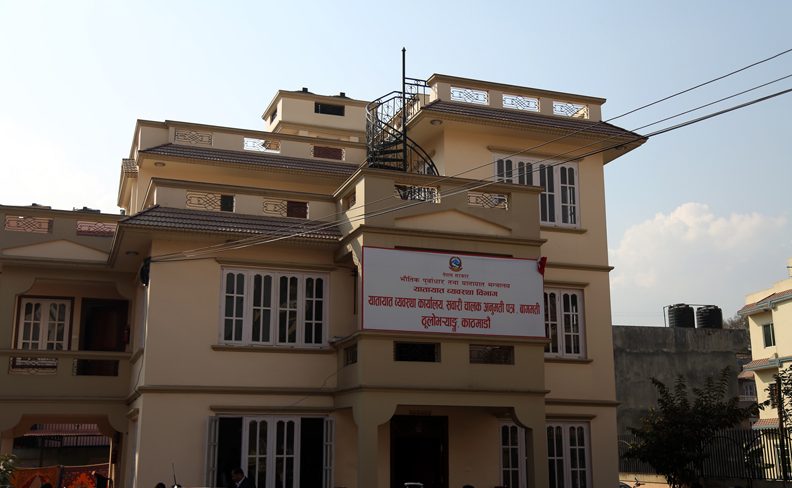 The Department of Transport Management (DoTM) is unlikely to install high security embossed number plates within the planned timeframe, reports The Rising Nepal.
DoTM had published a notice that said that all vehicles owned by the government, government corporations and private four wheelers registered in Bagmati with registration numbers 1 to 12 must install the embossed number plates by the beginning of the new Nepali year. The new number plates will be marked with State 3.
According to the plan, the DoTM has to install 130,000 number plates by mid-April. However, in the last 20 days, DoTM could only install a few hundred number plates. It now has 70 days to install around 130,000 number plates. Since, all the number plates have to be installed under the direct inspection of the DoTM officers, DoTM has to install number plates on 1,800 vehicles a day.
While DoTM cannot work at such a fast pace, it also does not have the space to park 1,800 vehicles per day. The installation pace is slow and there is a lack of parking space to put the number plates on the vehicles. So, completion within the given timeframe is impractical.
Tulsi Ram Aryal, director at the DoTM, also hinted that DoTM might not be able to meet its own deadline. Aryal said, "We are also planning to use the premises of the DoTM to park the vehicles that arrive here to get the embossed number plate."
This project to change the number plates is a five-year project based on 'build, own and transfer model'. After the completion of this project a total of 2.5 million vehicles will have new license plates.