DJI Osmo Mobile, the latest addition to the DJI family, is a gimbal for your smartphone. It is a handheld stabilizer which brings buttery-smooth stability to your shots. The DJI Osmo Mobile has a robust and premium build quality. Any smartphone between 58.6 and 84.8 mm length and up to 8.4 mm thick will fit on the clamp of the device.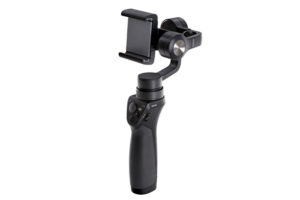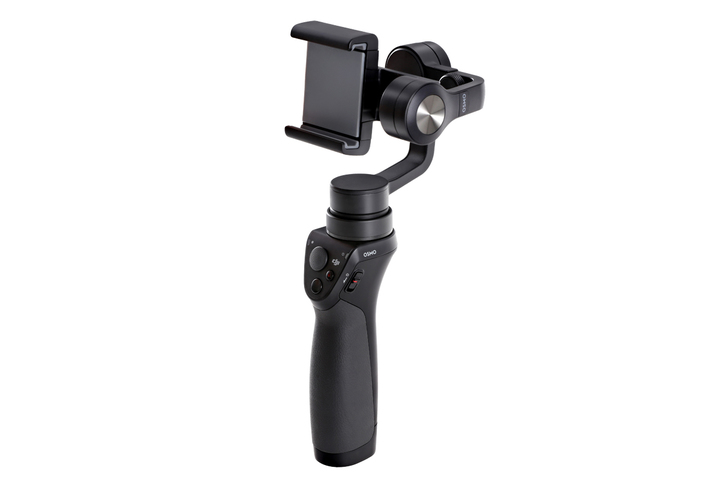 All the controls are positioned on the handlebar. The buttons are reachable through your thumb and index finger similar to that of a game controller. The controls, on the front, include a photo shutter button, a video record button and a customizable joystick to control the direction of the camera of your smartphone.
On the back is a trigger button which allows you to lock the direction of the camera, re-center the camera and toggle between rear and front camera of your smartphone based on the number of triggers. Pressing the trigger once locks the direction, twice re-centers and thrice lets you toggle. The Osmo Mobile has a 980mAh lithium polymer battery which is removable and gives 4.5 hrs of continuous shooting. The battery is charged using a 3.5 mm port (headphone jack) to a USB port included in the box.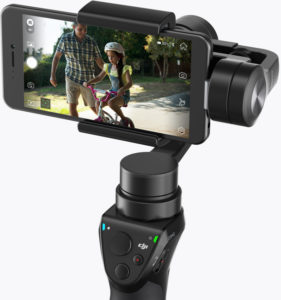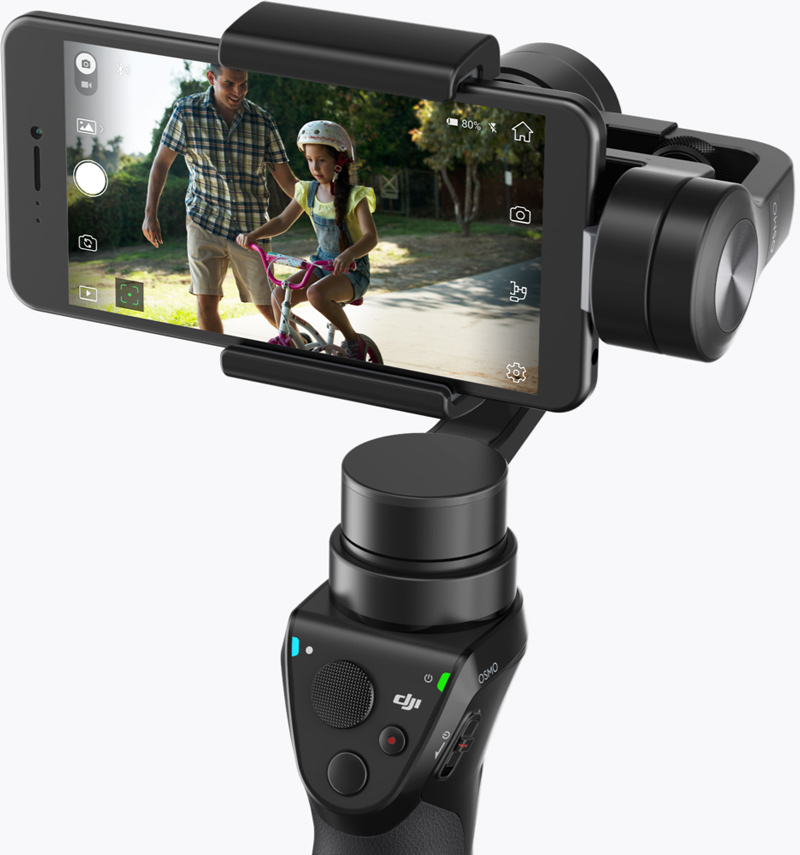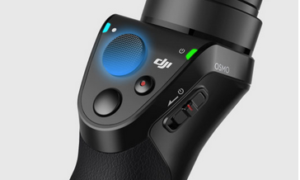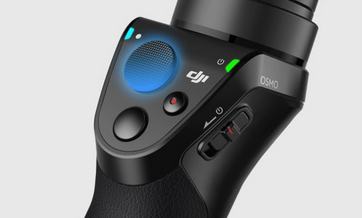 This gimbal can be used with the default camera app or any other camera app on your smartphone. However, the true potential of the Osmo Mobile can be seen through the DJI Go app connected via Bluetooth. The app allows you to use its most amazing feature i.e. the ActiveTrack. Using ActiveTrack, you can select an object or a person on your screen by drawing a square and it automatically locks the subject and follows. This feature will be very useful for vloggers as it works on both the rear and front cameras.
The other features are the motion time-lapse mode and the panorama mode. You can place the Osmo Mobile on a flat surface by itself or use any of its additional attachments to shoot a motion time-lapse or a panorama by setting an initial and terminal frame. The app also allows you to stream live and capture sharp night shots using its Long Exposure feature. Besides these, the app lets you adjust the ISO, shutter speed, white balance and other camera settings as well.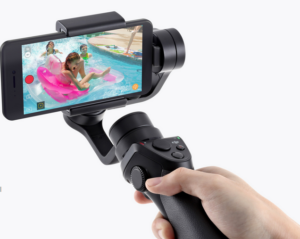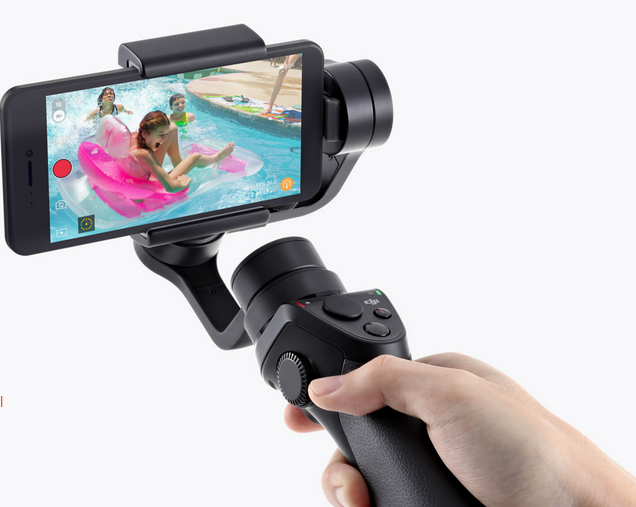 The DJI Osmo Mobile is priced in Nepal at Rs. 41,500 (Oliz Store). It is not for everybody as it doesn't lie much in the affordable price range. But considering the build quality and its features, the DJI Osmo Mobile certainly is a future tech. Video enthusiasts will certainly find innovative and creative ways of using this device.
For starters, who are trying to figure out their first camera equipment, the Osmo Mobile is a great choice. If you have a phone with a decent camera, compatible with the Osmo Mobile then, your work couldn't be made any easier than by using this device.