Oliz Store has launched the DJI Mavic Air 2 in Nepal. DJI Mavic Air 2 was launched on May 11th globally and is finally available in Nepal.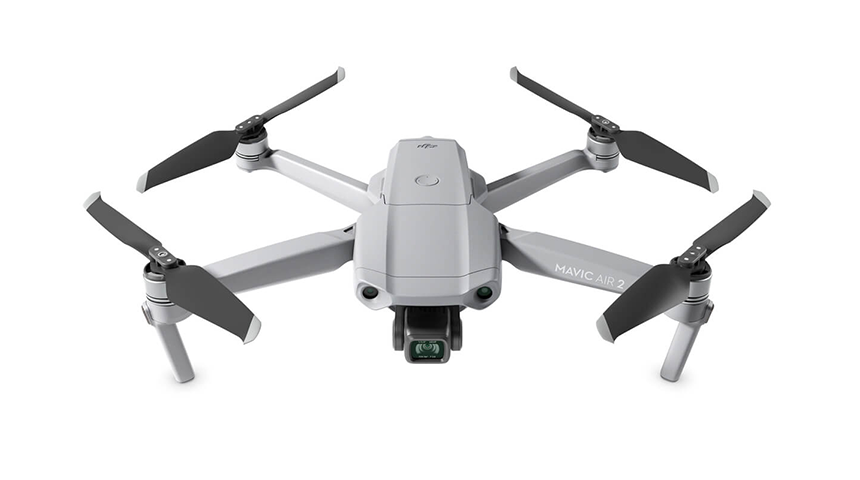 DJI Mavic Air 2 price in Nepal starts at Rs. 1,16,000 and goes up to Rs. 1,45,000 for the Fly More Combo.
DJI Mavic Air 2 is a middle child in DJI's drone line-up that sits between the lighter, smaller, and less powerful Mavic Mini, and the more powerful but expensive Mavic 2.
So, what does the Mavic Air 2 provide? Let's see!
DJI Mavic Air 2 Key Specifications
Body: 180×97×84 mm (folded), 0.5700 kg
Camera: 48MP
Sensor Size: 1/2″
Video Resolution: 4K
Memory: Micro SD
Maximum Horizontal Speed: 43 mph / 19 m/s (S-Mode)

26.8 mph / 12 m/s (P-Mode)
11.2 mph / 5 m/s (T-Mode)

Maximum Ascent Speed: 9 mph / 4 m/s
Maximum Descent Speed: 11.2 mph / 5 m/s
Maximum Flight Time: 34 Minutes
Maximum Hover Time: 33 Minutes
GNSS Support: GPS, GLONASS
Skill Level: Enthusiast, Semi-Professional
DJI Mavic Air 2 Price in Nepal: Rs. 1,16,000 / Rs. 1,45,000 (Fly More Combo)
DJI Mavic Air 2 Overview
Build & Design
Mavic Air 2 is slightly larger than the Mavic Air. But it is still compact with its folding design and weighs 1.3 pounds.
The camera sensor on the Air 2 is also bigger. It is still 24mm with an f/2.8 aperture. DJI is using a larger half-inch sensor on the Air 2 which helps in sharper images.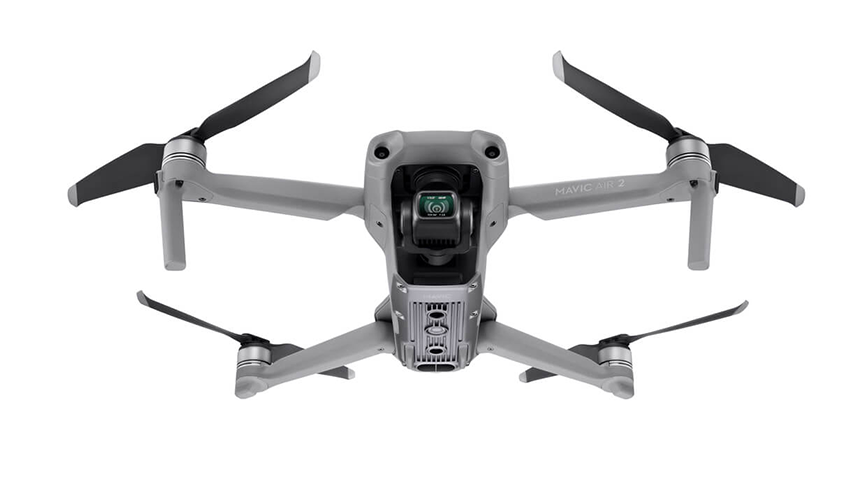 Another change is in its new controller. It's almost double the size of other DJI controller. There is no screen and there are no visible antennas sticking out.
Camera
DJI Mavic Air 2 now has a bigger 1/2-inch sensor which can capture up to 4k 60fps. And, it can take 12/48MP images. Its sensor is bigger than the original Mavic Air's 1/2.3-inch sensor. But its smaller compared to Mavic Pro 2 as it has a large 1-inch sensor.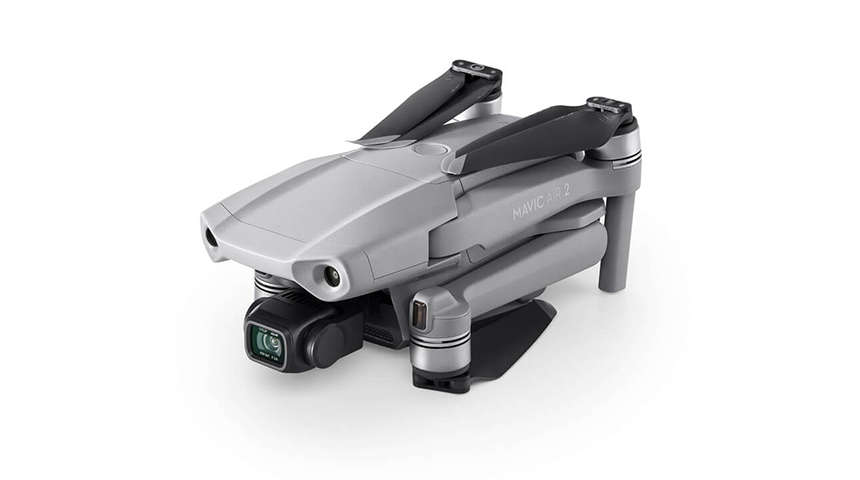 However, the Mavic Air 2 has an option to take 48-MP photos thanks to the Quad Bayer technology. It's the same trick used in smartphones. So, with the Air 2, you can either take high-res photos with lots of detail or lower-res images with better dynamic range.
Mavic Air 2 also has a new photo feature called DJI SmartPhoto. It recognizes different scenes automatically which is similar to the different AI cameras seen on a smartphone. For videos, it can capture p to 4K 60fps with a 120Mbps bitrate, which is even better than the Mavic 2 Pro. Also, Hyperlapse mode can now render out 8K exports.
Mavic Air 2 on Air
DJI Mavic Air 2 has an improved flight time. DJI claims 34 mins of flight time in ideal conditions. Furthermore, it also has an extended range of over 6 miles.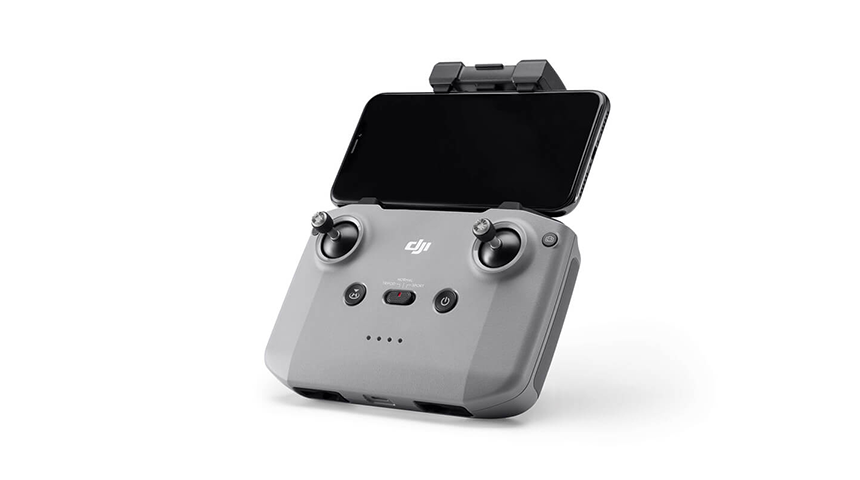 Mavic Air 2 also comes with front, rear, and bottom sensors for obstacle detection, improved Advanced Pilot Assistance System (APAS) for obstacle avoidance, and DJI's proprietary OccuSync 2.0 instead of Wi-Fi for controlling the drone wirelessly.
Active Track and Spotlight
DJI has made changes to its Active Track feature in the Air 2 with version 3. It has much better subject recognition algorithms and new 3D mapping capabilities.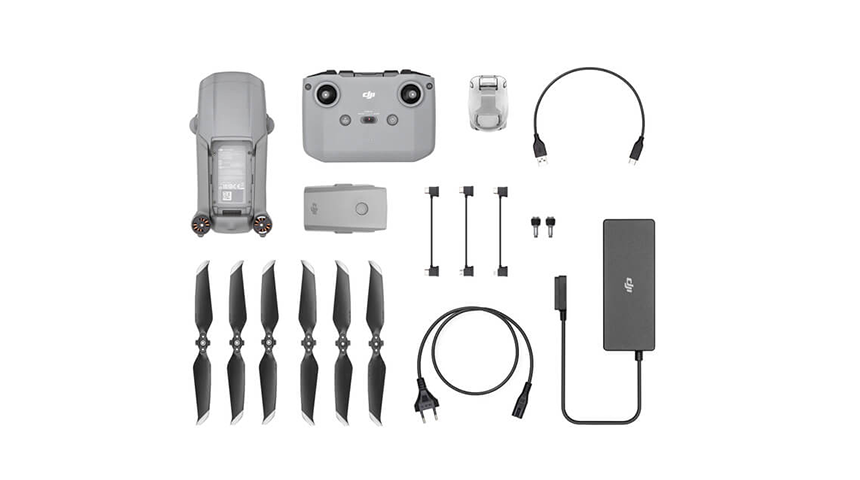 Then there's a new flight mode in the Air 2 which is called Spotlight. This is a feature that has been brought from DJI's professional-grade DJI Inspire.
Similar to Active Track mode, this mode can keep the camera pointed at a moving subject, tracking it thought the scene. The only difference is that the Spotlight mode allows the pilot to retain control.
DJI Mavic Air 2 Price in Nepal and Availability
DJI Mavic Air 2 price in Nepal is Rs. 116,000 and costs Rs. 145,000 for the Fly More Combo. It is available to purchase via Oliz Store.
DJI Mavic Air 2 is very much like a flagship drone from DJI. It offers good quality images but is not comparable to images from a 1-inch sensor. However, it flies really well and offers almost everything that the more expensive models offer. And, it costs less than the flagships drone as well.
READ NEXT: Samsung Galaxy Watch 3 is Now Available in Nepal, Price Starts at Rs. 53,999