Dell is known for making relatively budget-friendly laptops in the past. This time Dell has taken it up a notch and has come up with its new laptop: Dell Inspiron 7577. The Inspiron 7577 is a gaming laptop that comes with a GTX 1060 Max-Q which will give you great performance in gaming.
A lot of other gaming laptop manufacturers and even Dell themselves in the past used to cut corners in their products to keep the price down. But this year, Dell has basically nailed it. Dell Inspiron 7577 price in Nepal is Rs. 1,56,800.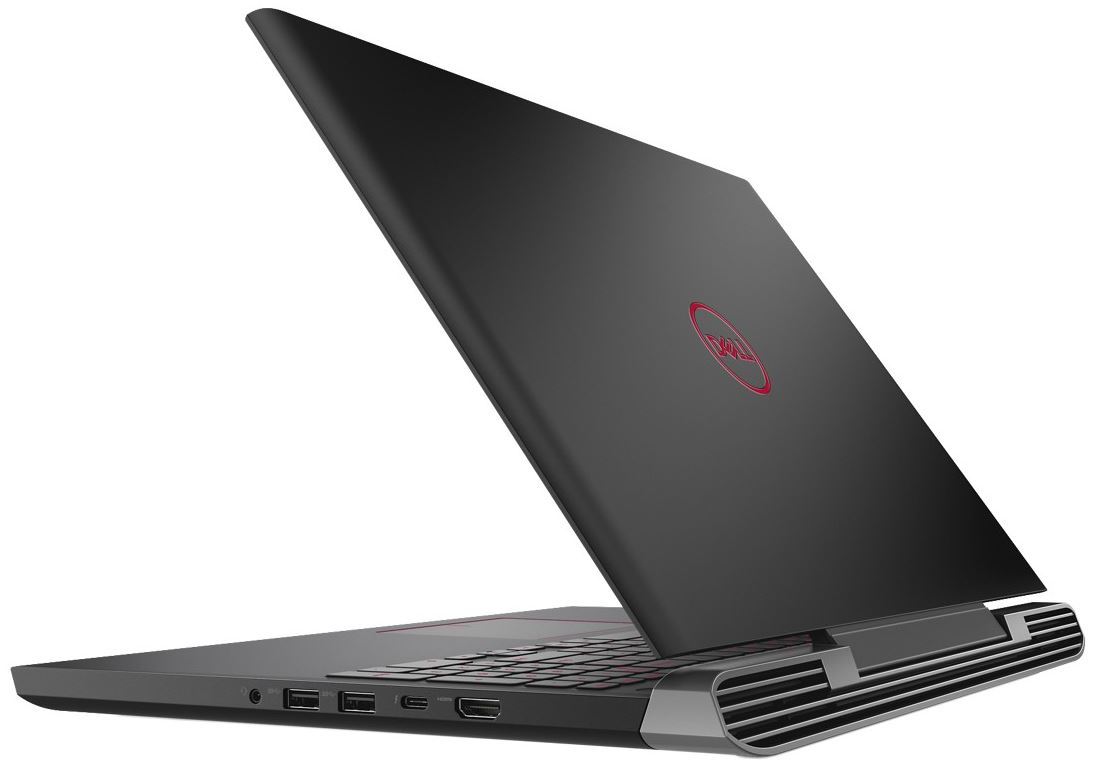 Specification outline
The Inspiron 7577 comes with a quad-core 7th Generation Intel® Core™ i7-7700HQ processor. Accompanying the processor, it comes with a GTX 1060 Max-Q Graphics card. The Max-Q 1060 runs at a slightly lower clock speed. But in the GPU in the Inspiron 7577 runs a little faster than other Max-Q GPUs.
The laptop is equipped with 16 GB of DDR4 RAM clocked at 2400 MHz. Talking about the storage, it has a 256 GB PCIe M.2 SSD plus a 1 TB 5400 RPM Hard Drive. When it comes to the display, the Inspiron 7577 has a 15.6" 1920×1080 IPS Panel with decent viewing angles. The battery in this device is 56 Wh which gives you around 4 and a half hours of usage.
The port selection in this device is great. The most distinguishing feature is that it has a USB Type-C port which supports Thunderbolt 3. The other ports on this device include 1 HDMI 2.0 port, 3 USB 3.0 ports, 1 Ethernet port, and 1 SD card, reader.
Dell Inspiron 7577 Key Specifications
Display: 15.6″ Full HD (1920 x 1080) widescreen IPS display
RAM: 16GB DDR4 Memory
CPU: 7th Generation Intel Core i7-7700HQ Processor (Up to 3.8GHz)
GPU: NVIDIA GeForce GTX 1060 Max-Q 6 GB of dedicated GDDR5 VRAM
Hard drive: 256GB SSD + 1TB HDD
Battery: 56 Whr battery
Dell Inspiron 7577 Price in Nepal:

Rs. 1,56,800
Impressions
Dell Inspiron 7577 is a direct competitor of the Acer Predator Helios 300. But, the Inspiron 7577 has had a difficulty in justifying its price tag. With almost 12 thousand more expensive, it has to have some distinguishing feature, which it doesn't.
Of course, the Inspiron 7577 has a Thunderbolt 3 port and a slightly larger battery, but these features kind of "cancel out" due to the inclusion of the Max-Q version of the GTX 1060. Sure, the Max-Q 1060 isn't bad either but it can't quite hold up with the full-fledged GTX 1060.