The successor to the Pandora( Dell Inspiron 7447), the 7559 has now set the bars high in the league of budget gaming laptops. Packed with the latest Intel Skylake processor and NVIDIA's GPU, the laptop provides amazing gaming performance for the price. Though the competition is pretty intense, Dell  7559 is a solid real-world performer for its value. 
Specs at glance
---
15.6-Inch IPS panel 1920×1080, 3840×2160(Touchscreen Optional)
Intel Core i5 6300HQ (base model)/ Intel Core i7 6700HQ (top end model)
Nvidia GeForce GTX 960M 4GB GDDR5 Dedicated Video Card
8GB /16GB RAM and 1TB HDD / M.2 PCIe slot for SSD expansion
Backlit Keyboard with Numeric Pad Multi-Touch Trackpad
Stereo Speakers with Subwoofer
Connectivity- Wi-Fi 802.11AC / Ethernet LAN / Bluetooth 4.0
I/O ports – 3 x USB 3.0 / 1 x HDMI / Media Card Reader / Combo Mic and Headphones Audio Jack
6-Cell 74 WHr battery with claimed battery life of up to 10 Hrs
---
The 7559 is well built with a matte plastic finish. There is some flex in the lower section of the display but this doesn't generate any issues. Talking about the display the base model comes with a 1080p IPS panel but there is an optional 4k display that provides excellent viewing experience. However, the 1080p display is best suited for the hardware the device has to offer.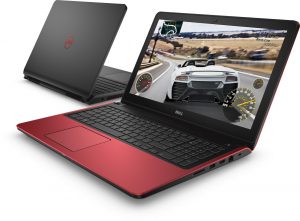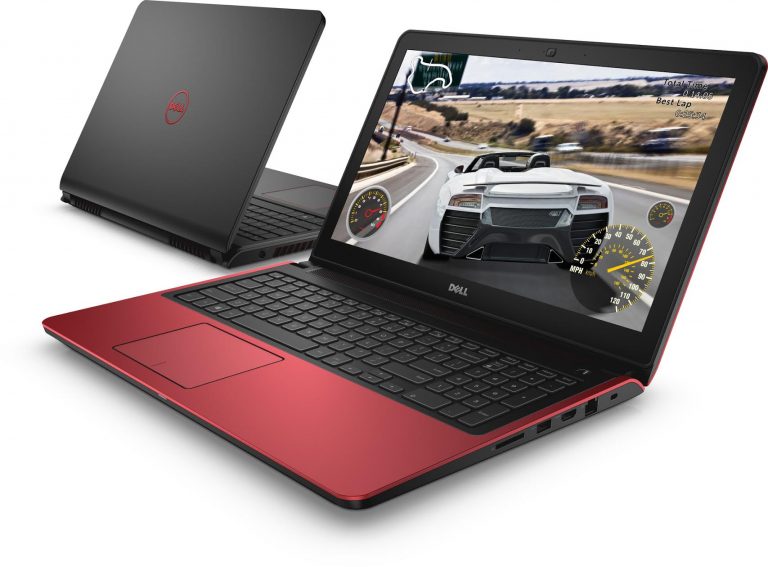 The laptop comes with Intel Skylake i5 6300HQ or i7 6700HQ. Both the processors are extremely capable however choosing the laptop with an i5 or an i7 completely depends on the user. If you intend to use the laptop for sole gaming purpose the core i5 delivers an excellent experience but intense video editing and graphics rendering will require an i7. The laptop comes with a Nvidia GeForce GTX 960M(4GB) that bestows the 7559 with excellent gaming capability. The base model comes with 8GB of DDR3L RAM that can be upgraded using the extra DIMM slot. The laptop also comes equipped with a 1TB 5400 rpm HDD with 8GB of cache. But the plus point is the inclusion of the M.2 PCIe slot that can be used to add an SSD.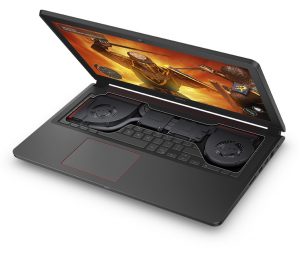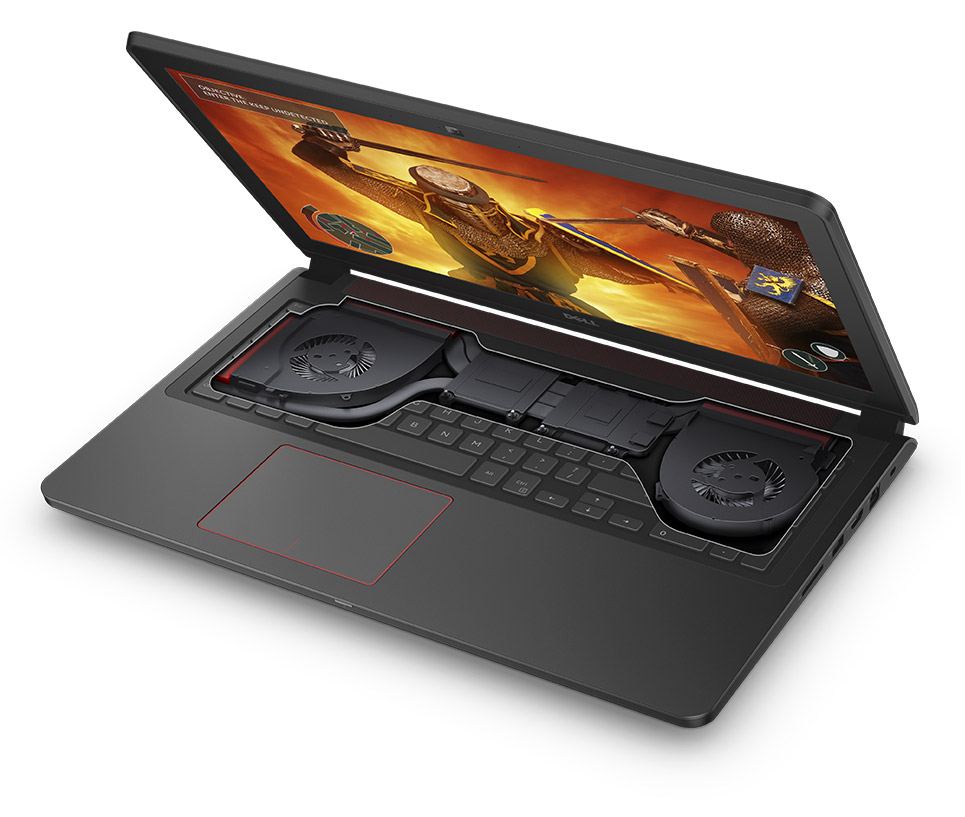 The laptop comes with a backlit full-size keyboard with numeric keypad. The keyboard performance is decent and provides a comfortable typing experience. It also comes with a Multi-Touch Trackpad which also provides decent tracking experience.
Talking about connectivity and ports, the 7559 has a fairly traditional setup with three USB 3.0 ports, Wi-Fi 802.11ac and Bluetooth 4.0. Other ports include an HDMI port (with up to 4K support), an Ethernet port, an SD card reader, a Kensington Lock and a mic/headset jack. The laptop doesn't come with an optical drive, however, the optical drive is nothing more than a novelty item these days.
Frankly, the availability of gaming laptops in Nepal is very scarce. There may be some decent laptops available solely for the purpose of gaming but not everyone can afford 2000USD worth devices such as ASUS ROG GL752VW or Alienware 17. After observing the hardware advantages that Dell has to offer for a base price of around $800 and $1100 for the top end model, Dell Inspiron 7559 can actually provide a satisfying experience without having to spend a chunk of money. In conclusion, the Dell Inspiron 7559 may just be a perfect budget gaming laptop for the Nepalese.