With Daraz 11.11 Sale just around the corner, I'm sure most of you are chilled out thinking it won't be that much of a hassle and you'll get around easily. Well, I hate to be the bearer of bad news but it's not going to be as easy as you think it'd be. Daraz has estimated that there'll be more than 4 lakh visits on the page that day! Think about it, if you're not careful enough, you may end up with absolutely nothing by the end of this sale.
So, what should you do to ensure that you have an advantage over other during this sale? It's a secret so don't share it with anybody else. I'm presenting you with 7 pointers that'll help you make smart decisions during the 11.11 sale. Here they are:
Use Daraz App
I know this may sound like a shy attempt to promote the Daraz app, but it's not. You see getting the Daraz app is especially the best chance to get the product that you want this sale. The app is quite neat and it straight out gives you a lot of easy options.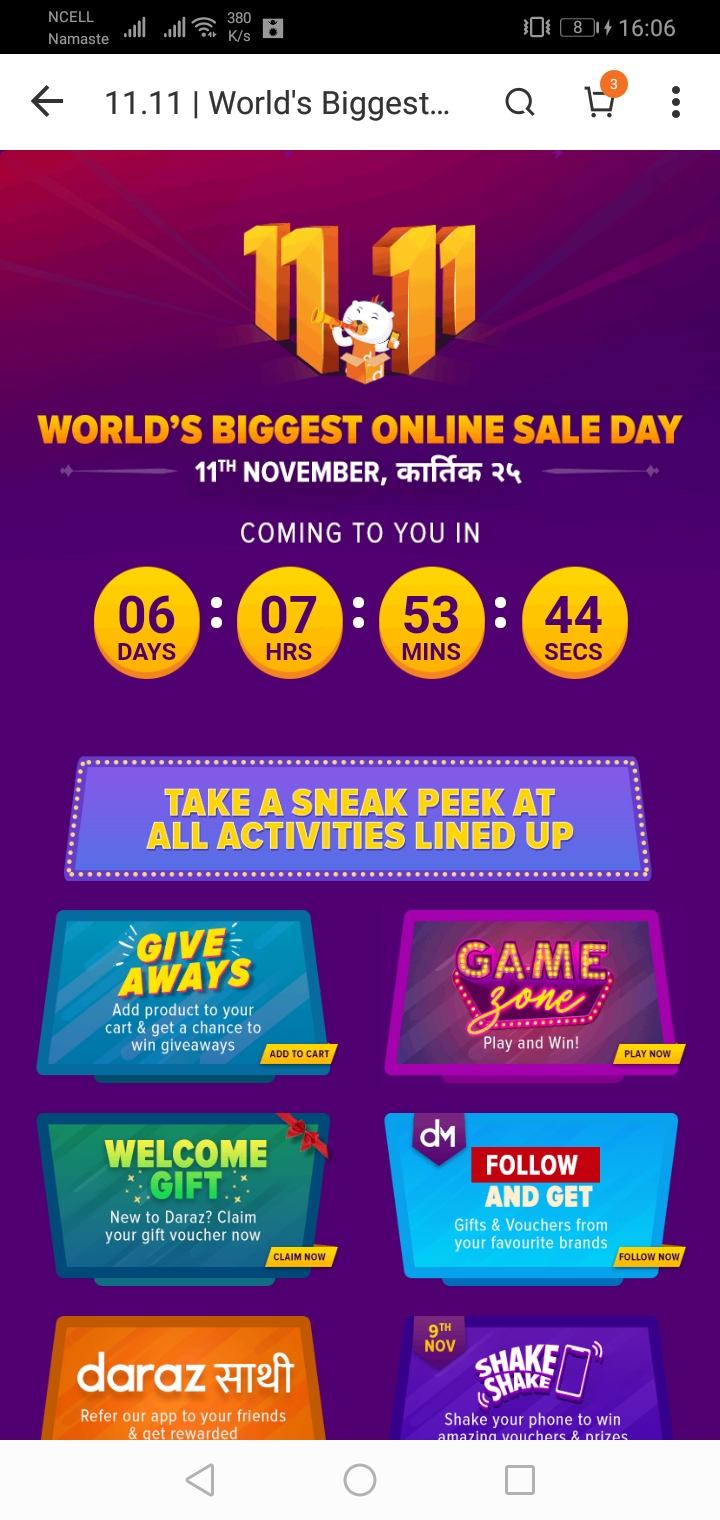 You could visit the Daraz Mall or any other aspect of the app through the homescreen itself. Checking out your messages, or cart, or Wish list through just a touch on the homescreen itself is another convenient aspect of the app. You also get constant notifications on sale updates. And last but not the least, you could save your favorite products for later.
Daraz app download links: Android | iOs
Turn on Notifications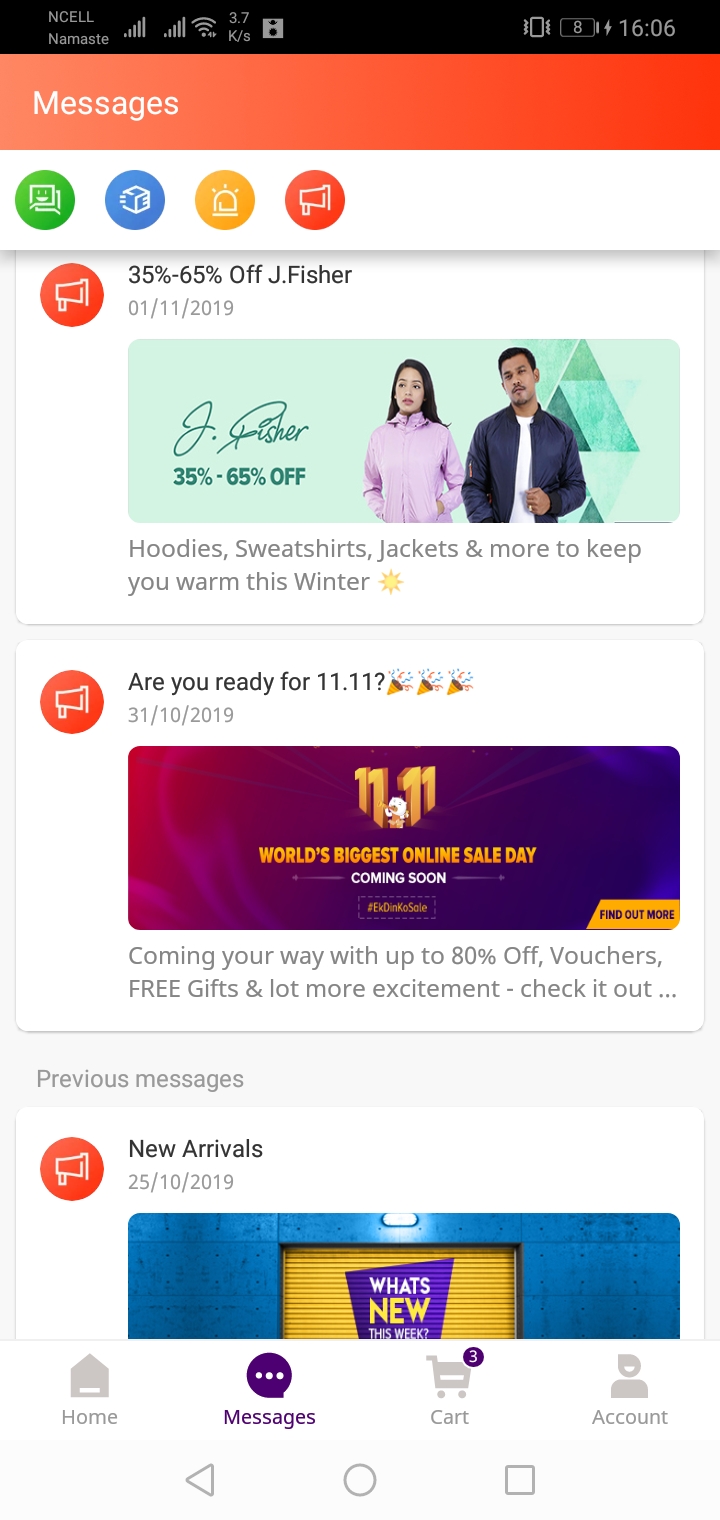 The notifications are a very important part of this sale. With notifications, you can stay updated to the frequent changes within the sale. Or, you can keep track of your order. The best part about notifications is that you get notified whenever a new deal appears on the sale.
Save Products to Your Wishlist
You know you keep opening tabs on chrome to prevent your favorite products from getting lost. Well, Wishlist is something like that except that it does not eat your entire RAM. It's like a private stash where you can keep all those products that caught your eye and you were thinking of buying them.
These Wishlist are sort of like reservations. You keep them in Wishlist, it gets reserved for you so that you could order it some other time.
Activate your Bank Cards
Paying by credit/debit cards are a lot easier and effective these days. In the past, Daraz has offered various discounts when paid by bank cards. And, there are still some offers available when you choose to pay by this option. This payment option also guarantees that you will get your product without any fail.
Save you Card Details and Add items in Cart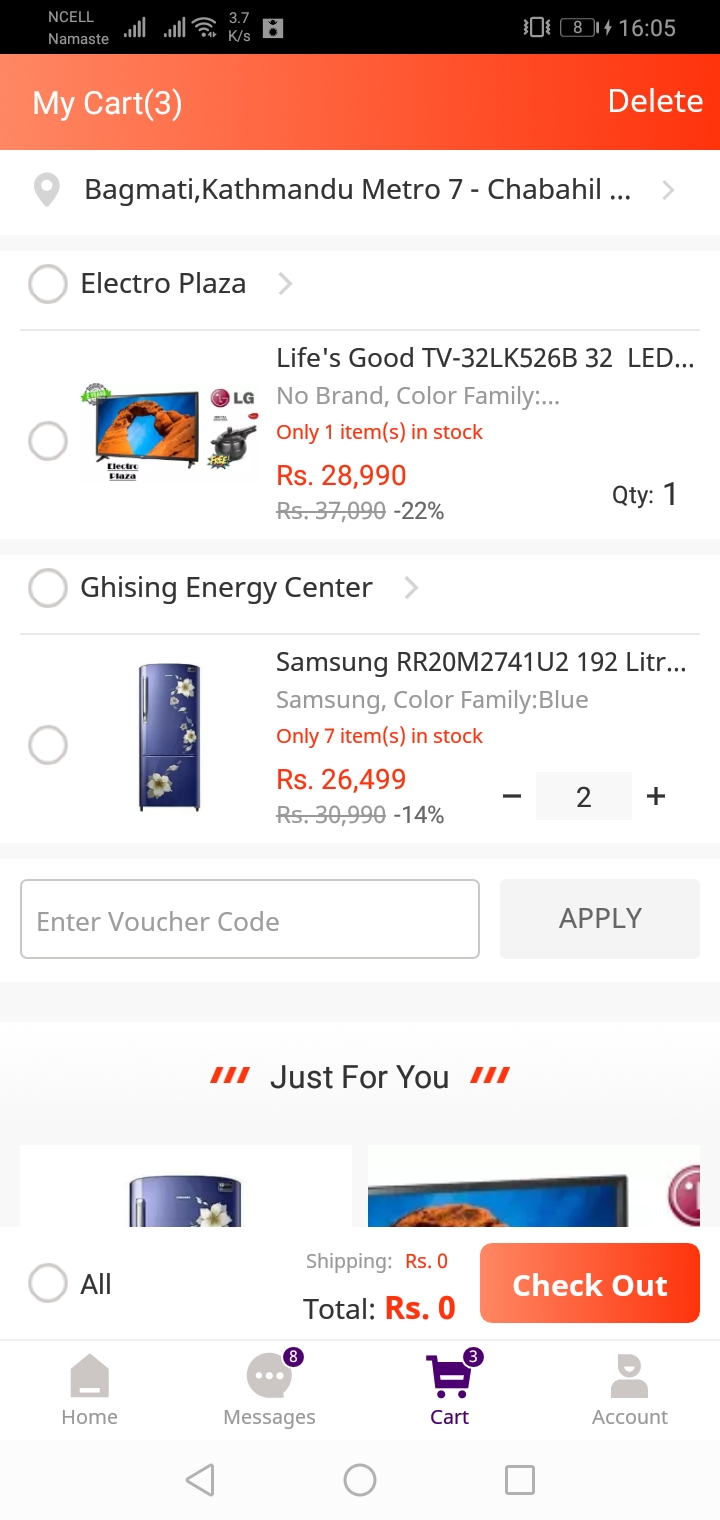 It's convenient for you that you save your card details somewhere. I don't mean inside the Daraz app but somewhere within your phone. Saving these details will save you the time during these sales as every second matters in a sale.
Adding items to your cart is another method of saving time and guaranteeing your products.
Product Ratings, and Daraz Mall
Product ratings and user reviews tell a lot about the item. To ensure that you get the best product for your money, make sure to read the reviews on the device properly. A lot of details on the product are generally hidden within the reviews.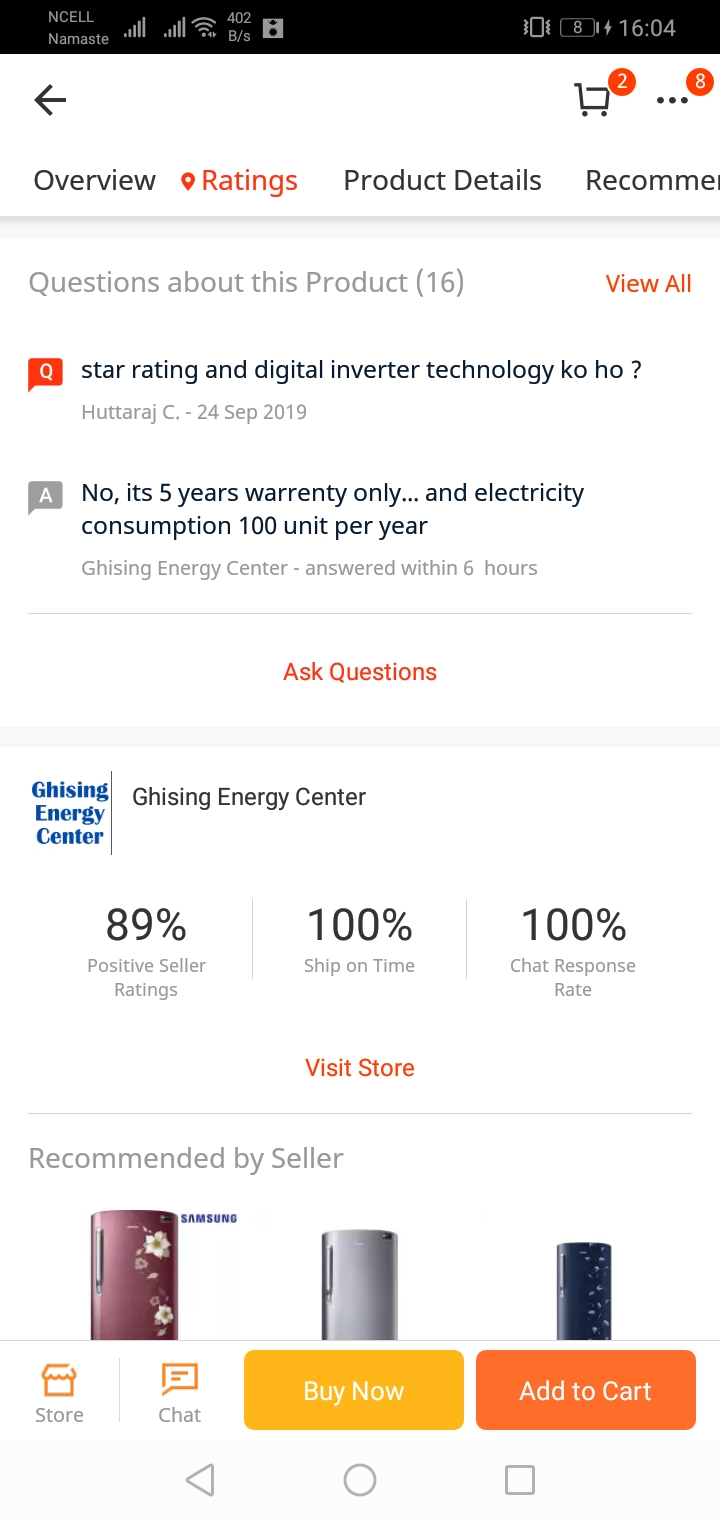 Sellers are another key aspect to take note of. If you want just genuine products, check out the Daraz mall. Daraz mall allows only genuine products in it. For more info on Daraz Mall, check out this article here.
Except for Daraz mall, be sure to check out the sellers in detail to avoid getting scammed.
Delivery Time, Warranty and Return Policy
Not all products have the same delivery time. Some products have to be imported from overseas so these products could take more time to arrive. Make sure that you know how long these products will take to arrive.
Warranty and Return policy are some things to check out. Most of products have a certain warranty period. Keep in mind to take the warranty card before you complete your payments. And while Daraz does provide the 7-day return policy, do keep an eye out for the return policies.
Ok, so that was all that you needed to be aware of. Oh, wait one more thing when you check out, do make sure you chose the right size of whatever product you're buying. In most cases people order a different size and it's just awkward later on. Well, that was everything had to be aware of before this 11.11-day sale.
If you have some other helpful pointers, do let us know in secret in the comments section down below. And finally, happy shopping!