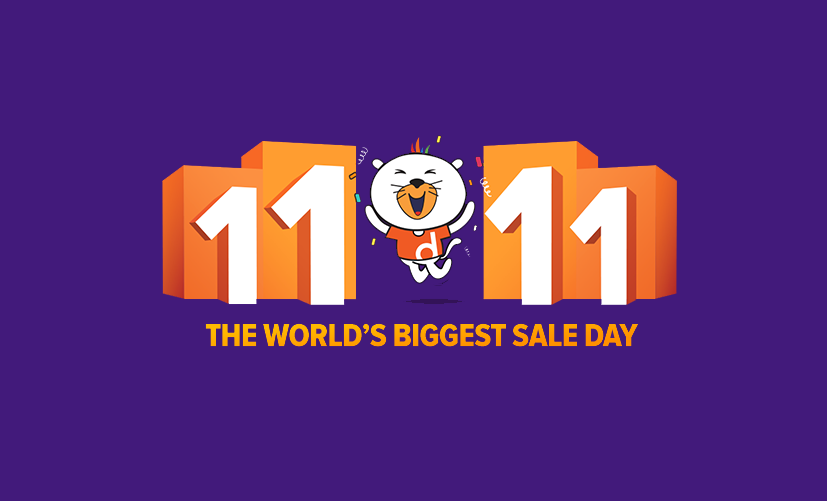 There's kiss day, rose day, hug day, valentine's day, and so many days that people mindlessly celebrate. But so many people are single. What about them? Where's a day for them? That led to the origination of Singles day on in Nanjing University in 1993 in China. 11/11 (November 11) was chosen as this auspicious celebration because it consists of four "ones," representing four singles.
So why am I telling you this?
Because this day is the day of the world's largest shopping event held by Alibaba, the Chinese e-commerce giant. And, Daraz is bringing this event to Nepal in partnership with Alibaba.
So what happens in this single's day?
As the night slowly falls over Nepal, and the clock strikes 13:00 (i mean 12:00), the sale kicks into life and lasts for the next 24hrs. Here, you'll get crazy discounts, sudden flash sales, unbelievable vouchers, and mystery boxes.

Throw me some numbers
Just to give you a little perspective on how grand this event is, I am going to supply you with some sweet statistics. Alibaba, the founder of this sale day, sold goods worth $17.8 billion in 2016 and $25 billion in 2017. All that money within 24 hrs. Think of that. And it processed 325000 orders per second in its peak hours. How mind-bogglingly massive is that? These numbers take my breath away.
But Daraz isn't thinking of such crazy numbers. It is providing discounts on over 50000 products and is gunning for 100000 orders over the whole day. That number's still high considering the number of people in Nepal who actually order their goods online.
Why haven't I heard of it yet?
Well, there's still 15 days to go for the sale. That's why. Otherwise, Daraz is boasting to do the biggest ad-campaign Nepal has ever seen with marketing budget around 2 crores. They have planned a massive online campaign, tv spots, mentions in Radio, along with other PR campaigns with online influencers. They even said that "We will reach every single person online multiple times." which is a little creepy IMO but it shows the scale of Daraz's ambitious ad-campaign.
Are you Ready?
So, with all that said, are you guys hyped up for the 11:11 sale. I am. I haven't done my winter shopping at all, and I won't do it until 11:11. It's too sad that this day is just after Bhaitika otherwise it would have been even more useful.
Anyways, mark your calendars and make sure your internet connection is strong on the day because I am foreseeing some crashed websites and laggy internet on the day where everyone is trying to access a single website on a handful of networks. At last, Happy shopping.
P.S. If you want to keep track of the day and know more about the sale click on this link.