The fourth Comic and Cosplay Convention, Com Cos Nepal 2018, is being organized by Otaku Next in collaboration with The Arbitrary Group. It is going to be held on 29th September.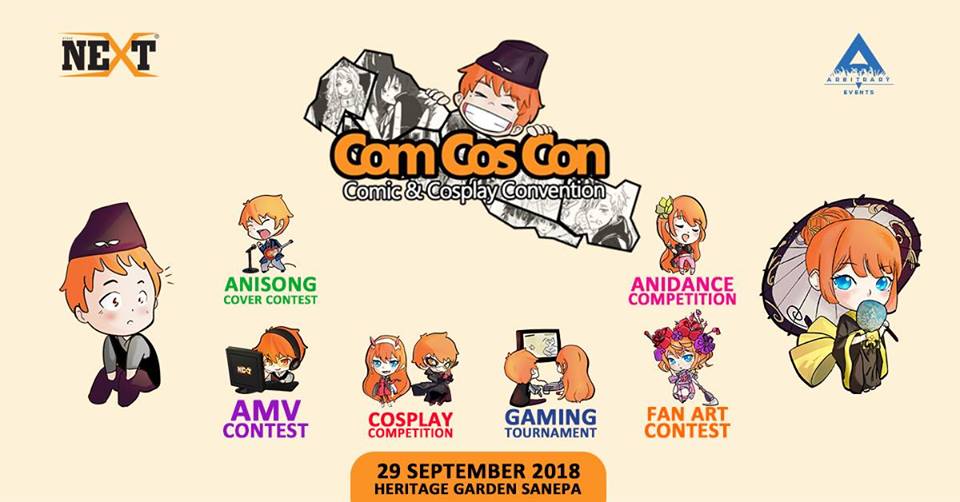 It is a one-day event that aims to bring together fans of Anime, Manga, Comics, Cosplay, Games and Pop culture from Nepal. There will be various competitions in the event such as Ani-Song Competition, Cosplay Competition, Ani-Dance Competition, Anime Music Video (AMV) Contest, Gaming Tournament, and Fanart Competition.
The AMV Contest has already been opened. The submission deadline is 17th August. You can submit your AMV here.
Event Details
When

: September 29, 2018
Duration: 

10 AM – 7 PM
Where: 

Heritage Garden, Sanepa