Food delivery company Bhoj, previously known as Bhojdeals, has launched a package delivery service called Bhoj Flash. With the tagline "Je Pani, Jata Pani", the service enables customers to have their parcels picked up and delivered to different locations instantly.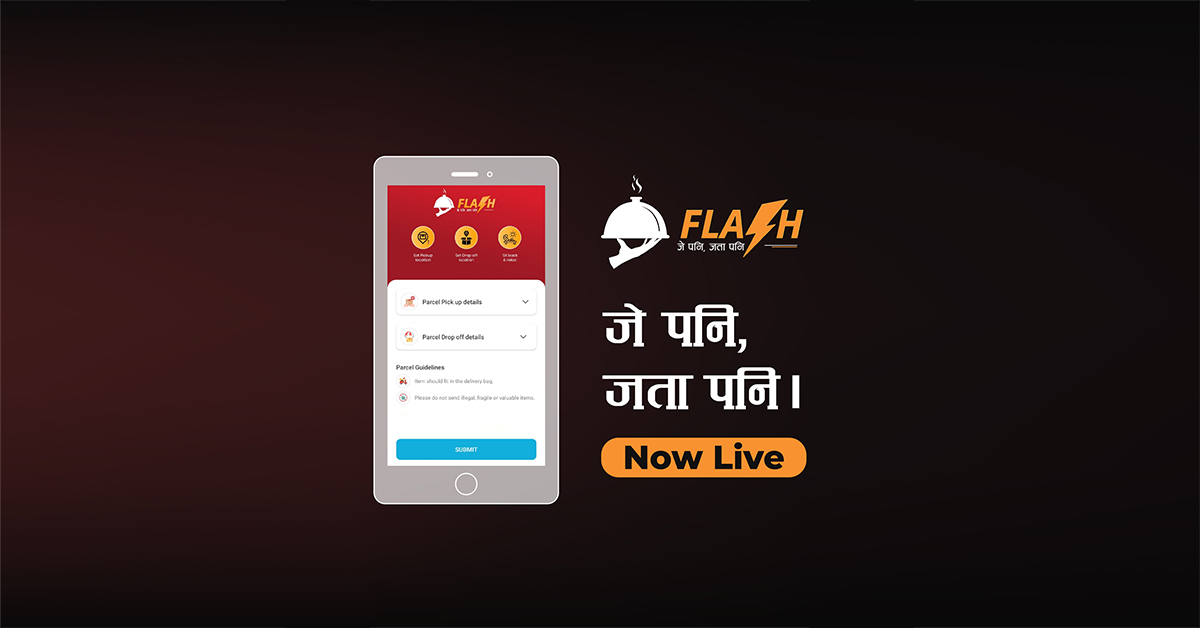 Bhoj Flash offers deliveries of various items, including documents, clothing, accessories, repair items, and even goods purchased from shops.
This pick-up and drop-off service is not only intended for individual customers, but it also caters to businesses. Businesses that require fast deliveries can use Bhoj Flash to deliver their customers' orders instantly.
The service is very similar to the service extensions made globally by other food delivery providers like Uber Parcel and Swiggy Genie in India.
The new in-app service also allows users to track the real-time location of the rider to keep track of the delivery progress.
How to Use Bhoj Flash?
To start using Bhoj Flash, make sure you have the latest version of the Bhoj app installed on your iOS or Android device.
Once you open the app, you will see a "Parcel" tile on the home page with the Flash logo.
Tap on the tile, and you will be directed to the Bhoj Flash page.
Enter the pickup and drop-off details, including the name, address, and phone number, and hit submit.
Next, select your preferred payment method — either online payment or cash on delivery — and Bhoj will take care of the rest.
What Items Can You Use Bhoj Flash For?
Bhoj Flash can be used for almost any type of item that can fit in the delivery bag carried by the riders on their bikes. The service is ideal for quick daily deliveries, but it may not be suitable for heavier courier-type items.
How Much Does Bhoj Flash Cost?
The delivery fees for Bhoj Flash are determined by the distance traveled. For deliveries up to 3 km, the charge is Rs. 99. For distances up to 7 km, the charge is Rs. 149. And for deliveries over 7 km, the charge is Rs. 199.
Where and When Is Bhoj Flash Available?
Bhoj Flash is available for delivery from 10 AM to 3 AM, making it convenient for those who need to make late-night deliveries.
Currently, the service is available in Kathmandu, Lalitpur, Bhaktapur, Butwal, Bhairahawa, and Biratnagar. The service will be available by default in all new locations that Bhoj launches in the future as an inbuilt feature of the Bhoj app.
READ NEXT: Registration Open for DWIT Job Fair 2023