Basobass is one of the first online real estate marketplace classifieds in Nepal. It is basically a platform to connect real estate buyers and sellers. The company was founded in 2016 and has over 4000 active property listings including Houses, Land, Flat, Apartment, and Businesses.

Basobass aims to create a transparent and professional real estate market in Nepal. And as a tech-based company, they want to simplify the process of buying, renting, or selling properties.
They are trying to do just that with the launch of the new Basobass app. It is available in both the App Store and Play Store. The app includes most of the features that you get on its web version. But it's still in early stages and some of the features have not made it to the app as of now.
Well, let's see what are some major features of the Basobass App.
Basobass Mobile App Features
Lead Management
One of the main features of Basobass is to help the users easily manage and contact their leads. If you are a registered user you can obviously add properties that you want to sell or rent. However, any listings you add will have to be verified.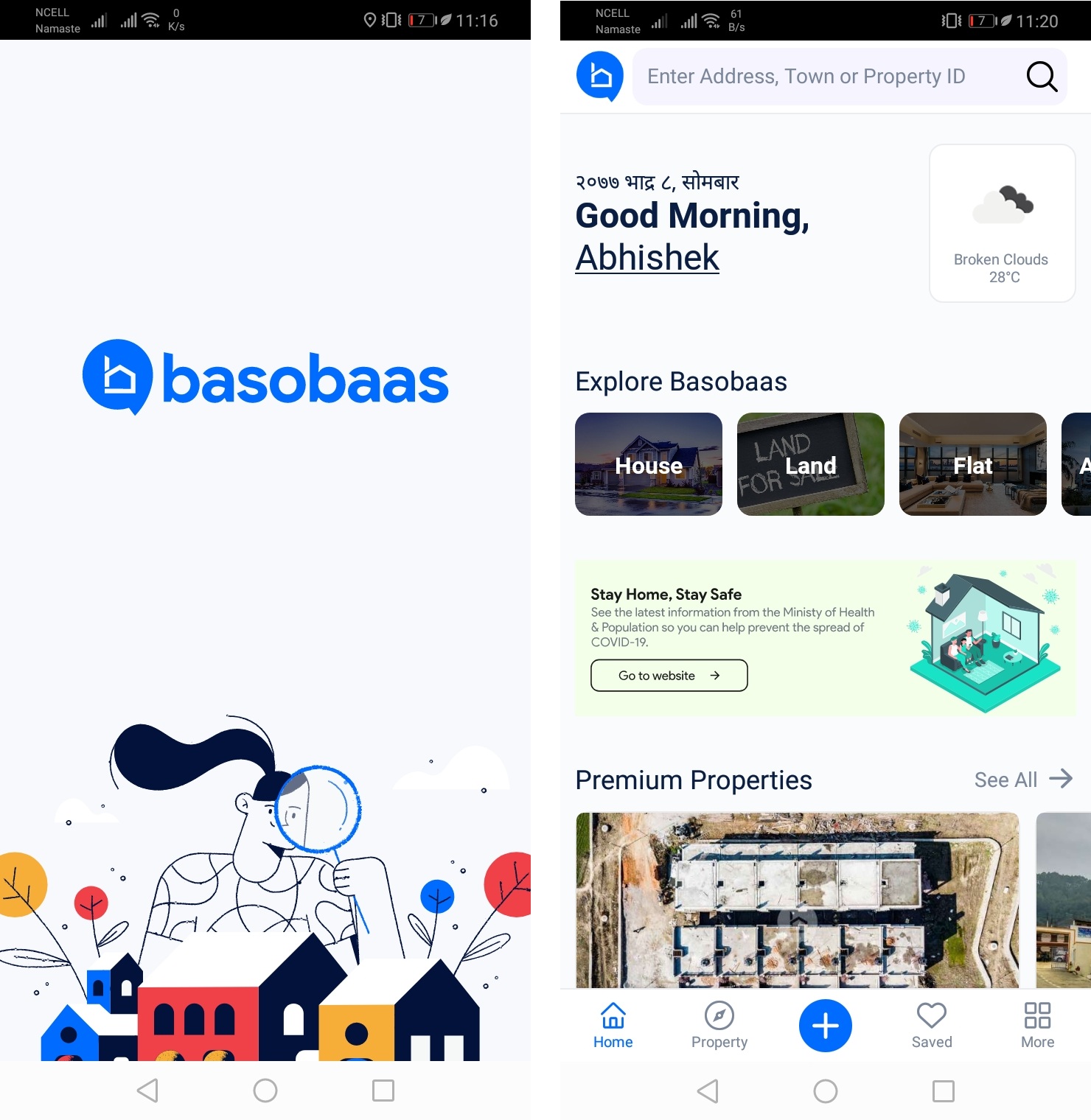 And if you receive any leads on your listings you can add them with detailed information so that you can easily keep track of various leads.
This is especially helpful for real state agents who are looking to sell multiple properties. As you can link your leads with the respective properties, Basobass makes lead management really simple for you.
ALSO READ: ePharmacy: The Story Behind Nepal's Next Pioneers in Digital Healthcare Solution
Exploring Properties
There's a dedicated section for property listings where you can view all the properties and sort them according to price and date. You can also apply filters such as category, type, status, price range, and road type. But I found it inconvenient that you cannot add location as a filter.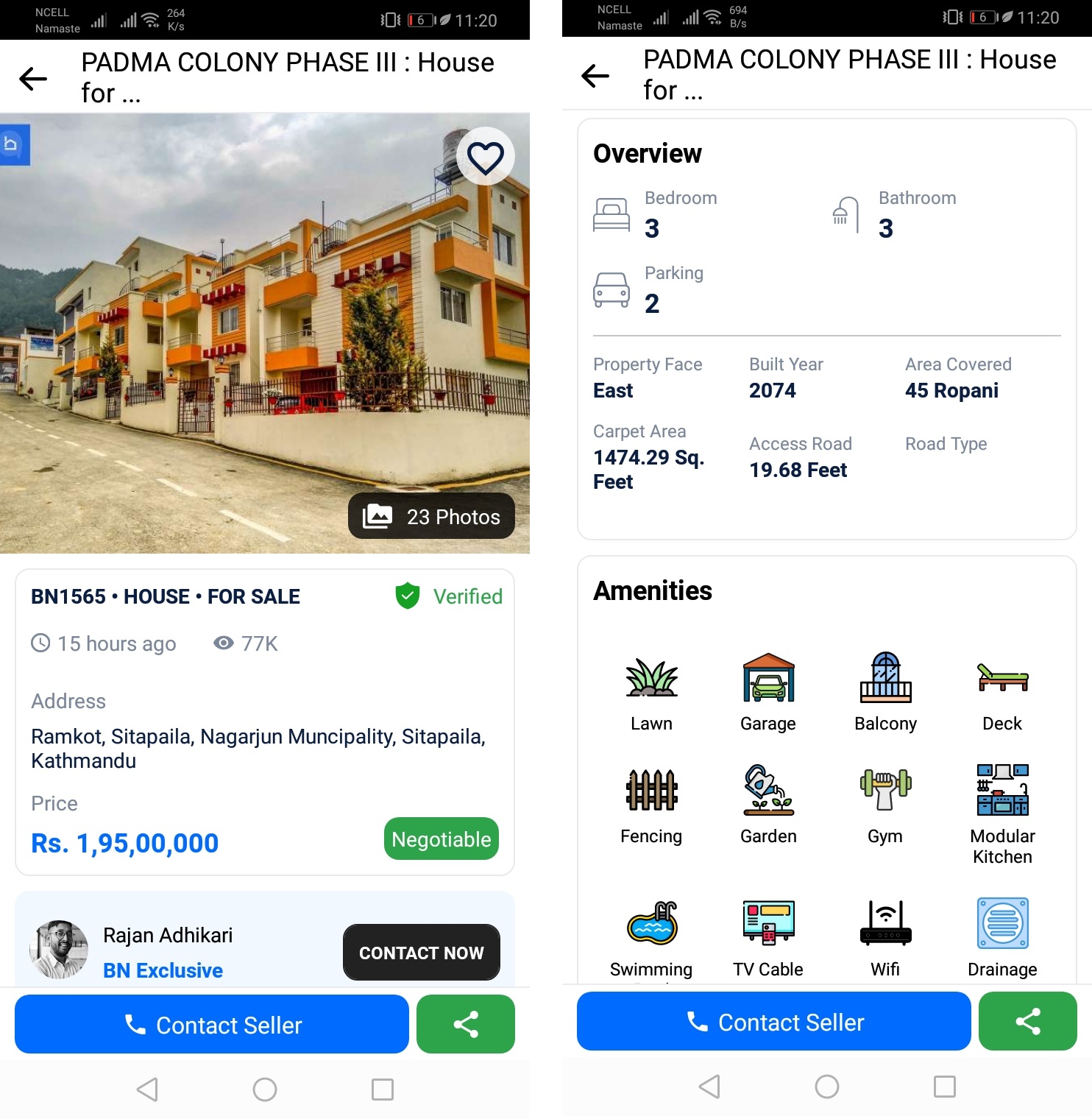 Well, Basobass lets you search properties by addresses but then you cannot apply filters like property status, price range, category, and others.
So, the search feature and filters are not as convenient as it is on their web version. This will hopefully be resolved in further updates.
Request Property
If you're too busy to search properties you can just request for it. You can simply fill a form with your details and the type of property you want. Then Basobass themselves will find you a list of properties and assist you.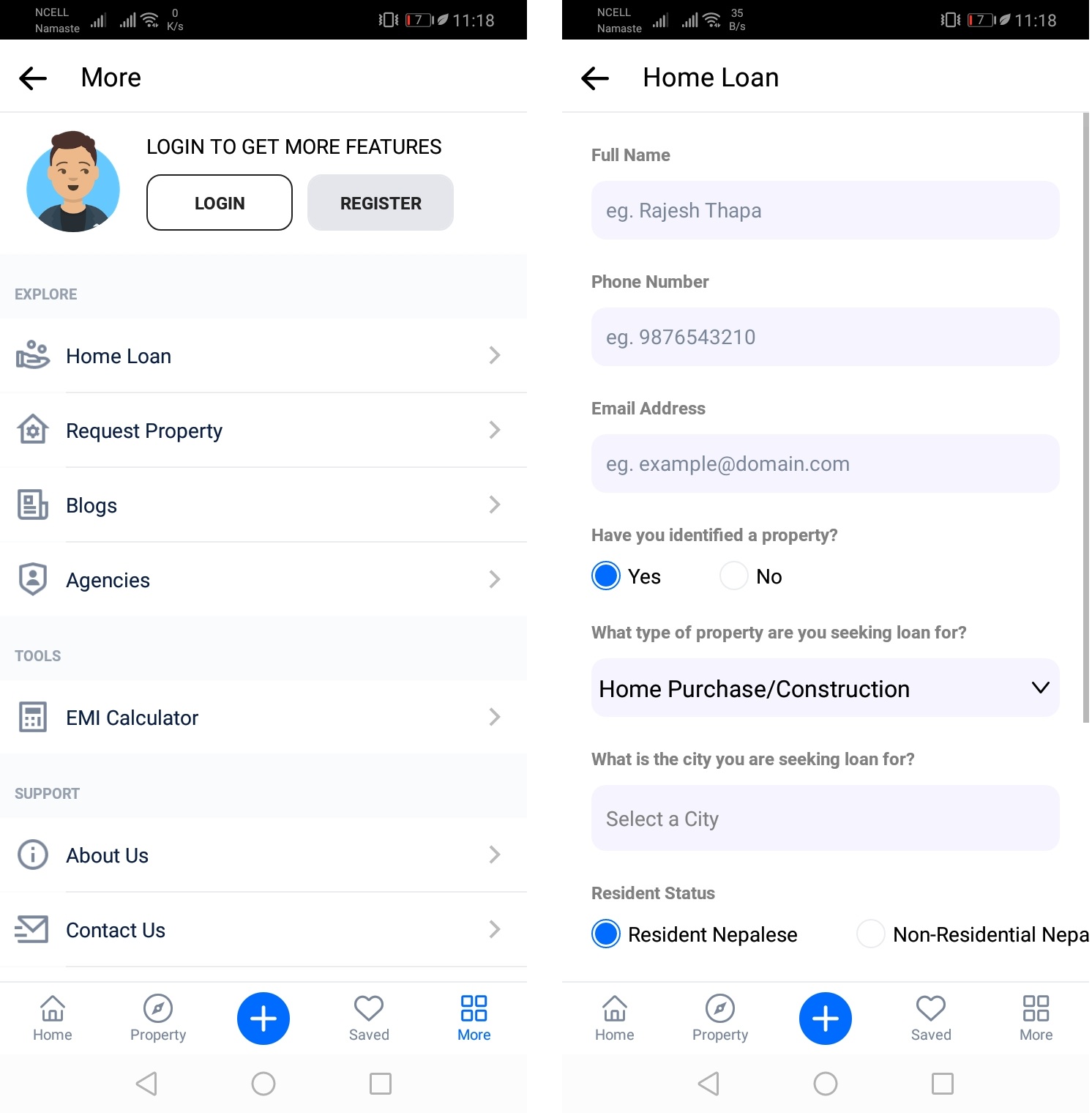 Misc
Except for these, you can process for a home loan or contact various real state agencies via the Basobass app itself.
My Thoughts on the App
The app is still in its early stages and definitely needs polishing. The landing page feels cluttered and definitely needs some cleaning up. The UI is quite minimal and it's easy to explore but it feels like there's too much information on the home page. So, there is room for improvement when it comes to UX.
Then as I mentioned earlier, the search and filter menus need some improvement.
I talked to the Binit Sharma, Co-founder and Chairman at Basobass about the app, and here is what he has to say.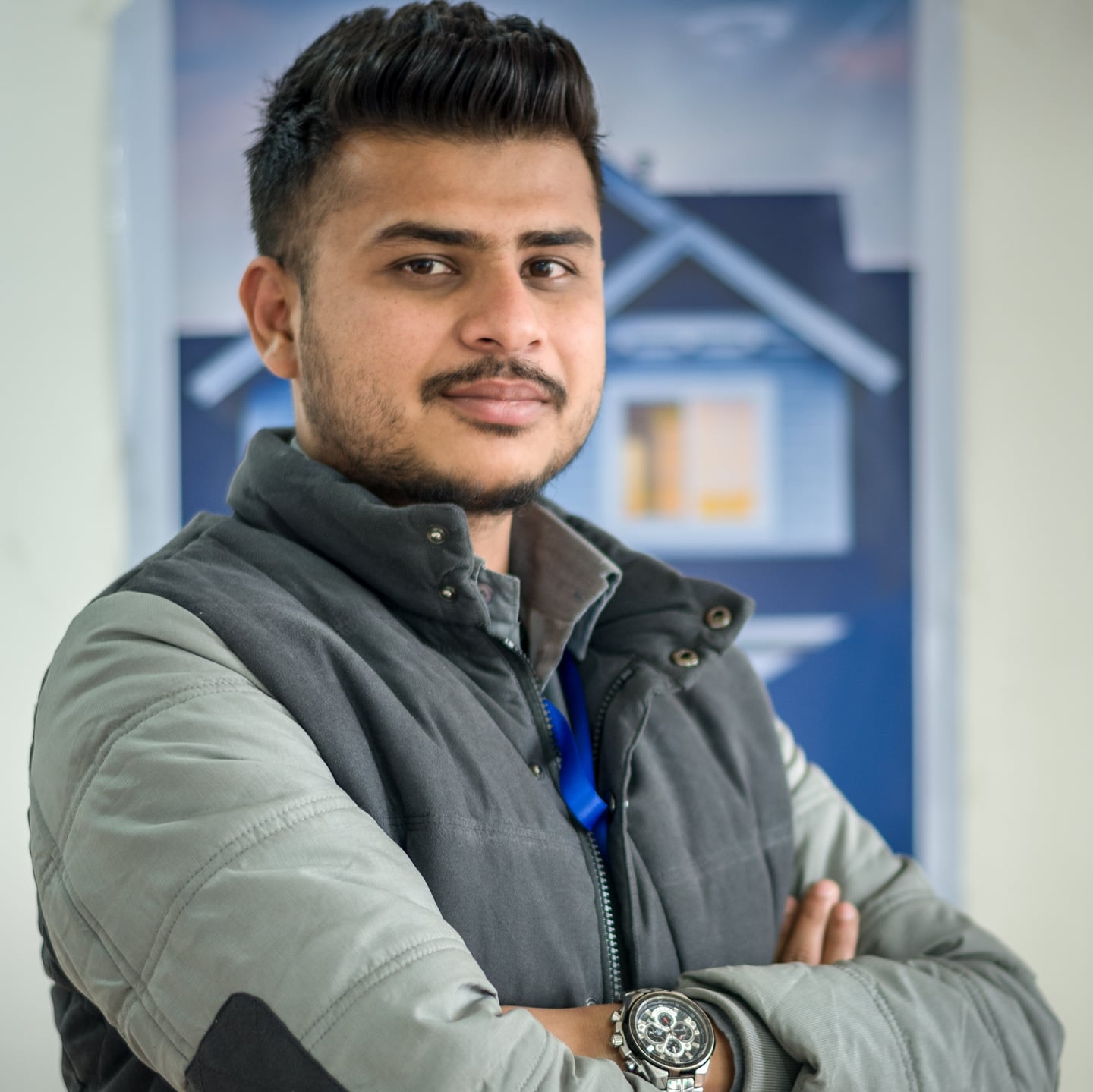 What's the main objective of launching the mobile app?
First and foremost, the mobile app gives you easy access to most of the features from our web portal. On top of that, you can access it anywhere on the go.
Then we wanted to gain more exposure and gain more user base with the app as well. And, we have been doing so as we have seen 20-25% growth in new user registration.
How's the activity on the platform. Any changes due to COVID-19?
There has been a decline in our daily traffic due to the pandemic. Before we averaged daily traffic of around 10,000 but it's down to around 6,000 right now. This is mainly because there are not many people who want to buy or rent any properties.
We have seen growth in new property listings, especially rentals but there aren't many people who want to buy or rent.
Furthermore, one of our main clientele is real state developers who are not active due to the pandemic. And, this has also affected our business.
What new features will we get to see on Basobass?
Currently, we will only bring web version features to the mobile app. But we are now trying to bring the campaign management feature in our web version. This will allows users to manage their real state campaigns and promote their campaigns.
We want to provide users with various options to promote their properties via different channels including social media. This new feature will allow users to create new campaigns and promote their real state business.
How is the real estate market adopting tech? What are the challenges and opportunities?
The online real estate business hasn't received a boom like e-commerce has received in Nepal recently. But it's growing steadily as finding a property is not easy these days. You need to invest time and money to find what you need. And, this is where we come in, to make things easier.
At Basobass we feel that the real estate market place like ours can bridge the gap between buyers and sellers. Not only with connectivity but transparency as well.