IT4D, an international conference on e-Learning for development is one of the most awaited events in Nepal. The conference has been organized and completed successfully for three times: in July 2012, 2014 and 2016. And, this will be the fourth time it being organized in Nepal. The event is scheduled for July 28 to July 30, 2017 at Hotel Annapurna, Kathmandu.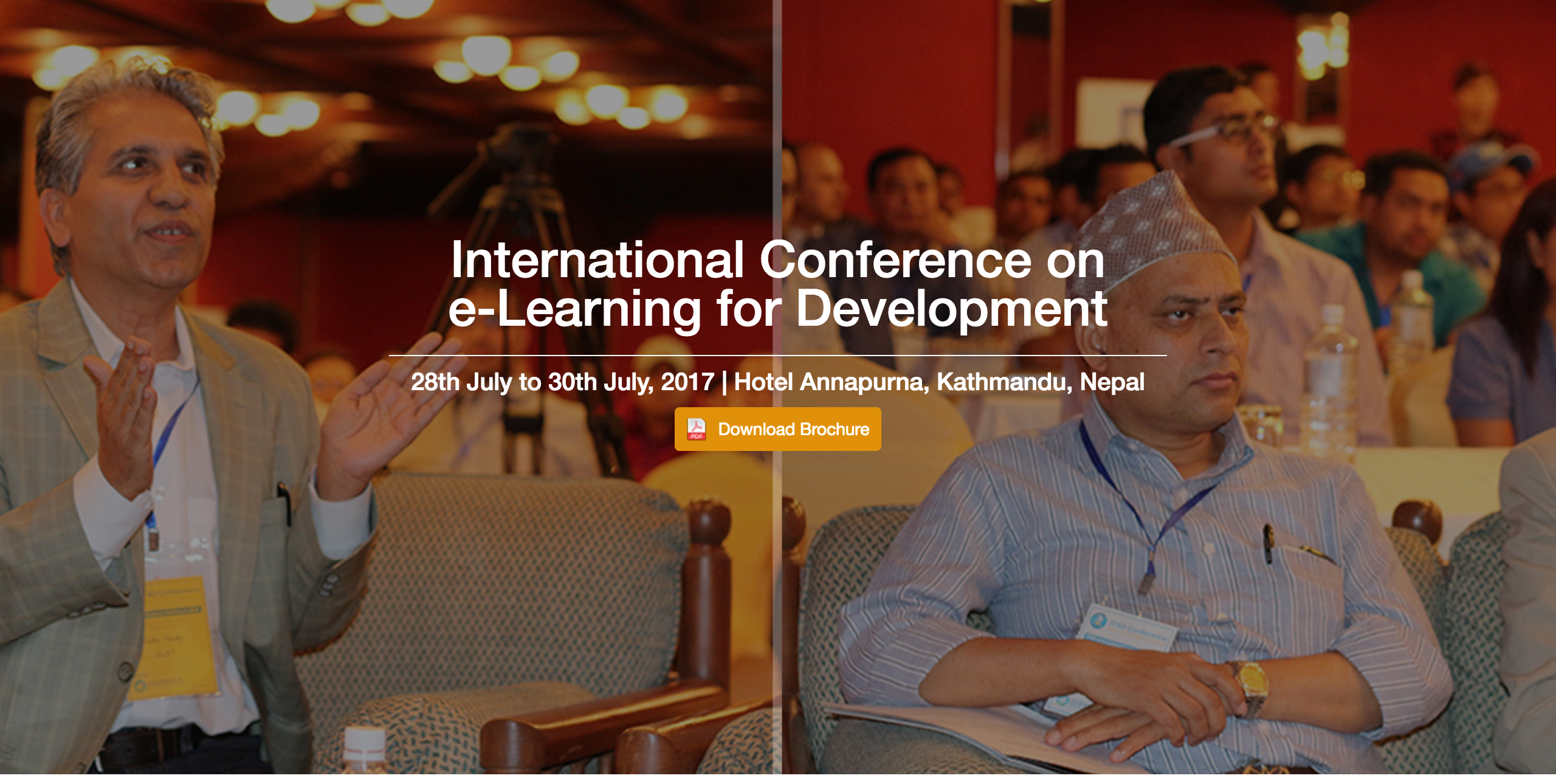 In order to participate in the conference, one must submit their original research papers. The abstract registration deadline is on April 15, 2017, and submission deadline is on June 15, 2017. You can submit your papers via EasyChair.
Also, to attend the conference, you can register before July 15, 2017. If you are a foreign delegate, you must pay US $300 and if you are a Nepali delegate, it will cost you Rs. 8000 (For professionals), Rs. 5000 (For individuals), and Rs. 2000 (For Students).
About IT4D
IT4D is an interdisciplinary conference with a primary objective to serve as a platform for sharing knowledge, experience, and insights on how IT can be used for development. It intends to find different ways to make a significant jump in human and economic development by investing in the unprecedented opportunities through a sustainable and strategic use of IT.
The major purpose of the three-day conference is to bring together researchers/entrepreneurs from around the world who are interested in discovering the connection between ICT and e-Learning.
For more details, please visit  IT4D website or view its brochure.