Each week, we bring you a curated list of ten technology jobs from a good mix of companies in and around Kathmandu. This week we're featuring tech jobs from varying levels and in different categories for those that are looking to switch their career.
The tech jobs on this list are ranked in no particular order.
Powered by our Career partner, merojob.com. 
10 Fresh Tech Jobs in Nepal 
---
Pathway Technologies is is a group of technology experts that focus on a client-server solution, client-based application, and web-based application development.
They are looking for someone who is well versed in Dot Net application development with a focus on ASP.NET, MVC, Web API, ADO.NET and Entity Framework
---
Software Development House Nepal is a subsidiary of Smart Data Solutions (SDS). SDS is a United States-based corporation that specializes in providing health care payers and networks with front-end medical claims processing services and EDI solutions.
They are looking for 5 Java developers with a Bachelors degree in Computer Engineering or equivalent and one year of experience in the related field.
---
#8.

 Technical Writer, Datalytics

Datalytics is an outsourcing company based in Naxal, Kathmandu.

They are looking for technical writers with a Bachelors degree in IT or Computer Science or Engineering in a relevant subject and with an excellent handle in Written English. They have various categories for technical writing such as Electronics/Electrical, Computer Science / IT, Mechanical, Civil Engineer, and Industrial Engineer
---
#7.

 Dot Net Developer, Krennova

Krennova is a global IT solution company that specialized in software development, designing, and testing.

They are looking for a dot net developer with a Bachelors Degree in Computer Science, Computer Engineering, or equivalent; or with at least 2 years of programming experience.
---
#6.

 Dot Net Senior Software Engineer, Softvision

Softvision, formerly known as SPI Nepal, is a digital transformation company.

They are looking for a senior dot net software engineer with a Bachelors degree in Computer Science or equivalent with at least 4 years of experience in dot net development.
---
#5.

 Senior Solutions Engineer, Logpoint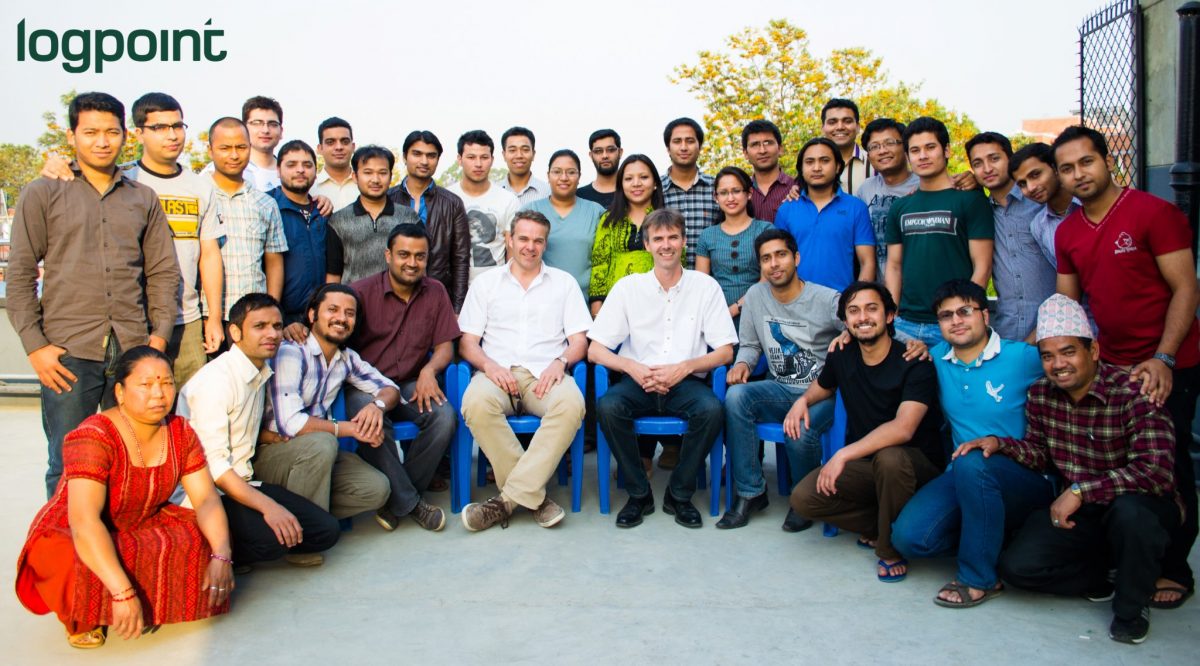 LogPoint is a global security analytics company founded in Denmark in 2008. LogPoint's major product is a Security Information and Event Management (SIEM) solution.
They are looking for someone with a Bachelors Degree in Computer Science or B.E. in Computer Engineering or related field and with a good knowledge of *nix OS, some concept of network security.
---
#4.

 Senior Django Programmer, Aayulogic

Aayulogic provides software solutions including, but not limited to, web development, web designing, web/domain hosting, cms etc.

They are looking for a senior Django programmer with at least Bachelor level or above education and at least two years of experience in related field. Applicants should have sound knowledge of Django framework, SQL, JavaScript, Python, UI/UX, and completed project in Django framework.
---
#3.

 Senior Java Developer, Unifun

Unifun is an IT product providing company, that focuses on mobile operators.

They are looking for a senior Java developer with advanced proficiency in coding and applying effective techniques, understanding of software development lifecycle, and experience in Java coding.
---
#2.

 Senior Web Designer, Theme Grill

Theme Grill is an international WordPress plugin shop.

They are looking for a senior web designer with experience of around 3 years in Web Design along with knowledge of UX, and experience working with Adobe Creative Cloud( Photoshop, illustrator, XD).
---
#1. 

Senior Graphic Designer, ANS Creation

ANS Creation is an advertising agency in Nepal serving a wide range of advertising & marketing services including Branding, Brand Building, TVC Ads Production, Newspaper Promotion as well as Digital Marketing services in Nepal.

They are looking for a senior level graphic designer with a bachelors degree and a minimum of 3 years of experience with proven skills in Graphic Designing.
---
We will come with such curated and handpicked tech jobs list every week.
So, stay tuned and keep following TechLekh.