Blogging has been around for a long period of time. However, there are more ways than someone who is just starting out in the field has in mind to make money through it.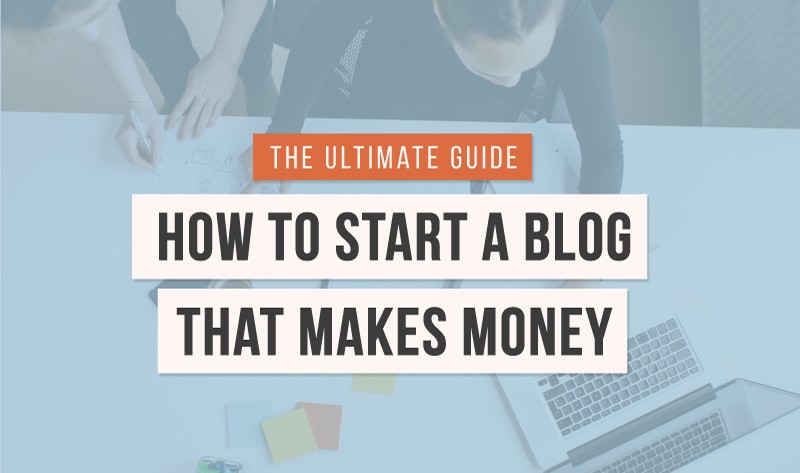 So here are the top ways you can make money through blogging:
Showing ads through Google AdSense
Your website's blog is a platform. You have audience coming in from different areas. This traffic can become customers for some other businesses. Imagine that you own a website that is related to home décor. Now businesses that are selling home décor related products can advertise on your website. This is the audience for them. Since you have content on your website, you have traffic coming in. This traffic becomes customers for other businesses.
Now for you to show ads, you can choose two options. Either you can find a business on a personal level that did like to show advertisements and then you can do that or you can use Google AdSense. Google AdSense is a platform that helps blogs connect with advertisers. You have no contact whatsoever with the advertisers themselves. Google automatically shows these ads on your website. All you need to do is sign up.
Affiliate marketing
If you don't know what affiliate marketing is, it is exactly what the term suggests. So there is a business and then there are you. You are the affiliate. Your job is to create leads for that business as their affiliate. You are not incentivized yet. However, when these leads convert, you are paid a share of that marketing. Internationally, you can use Amazon affiliate program.
Selling online products
If you own a blog, you have a lot of readers coming in. Now notice that these people are readers. Perhaps you can give them something else to read as well. If your content is top notch quality, you know that people want to read more of what you have to offer. One of the ways to monetize your blog is to write e-books.
For people to read these e-books, you can charge them. This way, you make money from selling e-books. However, the blog itself serves as a sample for what your e-book has to offer. In a way, you are building a personal brand. Need help in writing? Check this amazing paraphrasing tool to write e-books.
Content marketing
Another great way to make money from your blog is to offer content marketing services to businesses. Here, what you are essentially doing is marketing a product through content. Like in the home décor blog example above, there are a lot of products that you can recommend alongside the tips that you are mentioning. You can find businesses that will be willing to pay for what you have to offer. This is how it works in content marketing.
The great thing about owning a blog and monetizing it is that you can choose to use one, multiple or all of the ways to monetize your blog. However, an important tip to note is that don't make your website a showroom. Sell but also provide value through your blog.
---